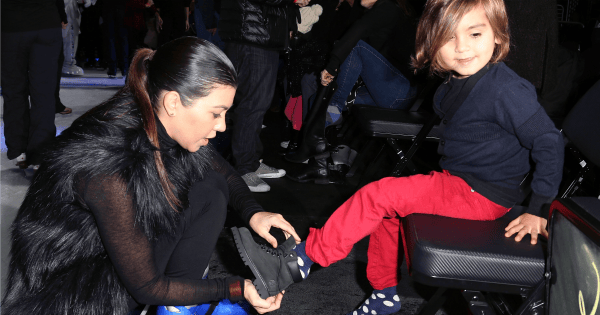 Reality TV star Kourtney Kardashian has shelled out $100 (USD) for her eldest son's first Tooth Fairy visit.
Even her celebrity family members were shocked at the amount that was handed over to six-year-old Mason Disick for his first baby tooth.
In a recent episode of Keeping up with the Kardashians, the 37-year-old mother of three defended her tooth spend by saying the $100 bill was the only cash in her purse. According to Visa, she paid her son 100 times more than the most popular amount in American homes.
Visa has tried to clarify the confusion over the Tooth Fairy's going rate with an app.
It takes into consideration gender, age, location, marital status and annual salary (which is capped at $100,000) and then it throws up a baby tooth rate.
Children in the US are paid an average of $3.19 per lost tooth, according to Visa's 2015 annual Tooth Fairy survey.
In addition, fathers were found to be the more generous parent and only 5 per cent of families reported that the Tooth Fairy left $20 ($27 AUD) or more under the pillow.
In Australia, the average cost of a tooth is $6 and it has doubled in the last ten years – according to a 2015 survey by Real Insurance.
The American Tooth Fairy has left less under pillows for the past few years but the Australian baby teeth rates are increasing in value, according to the studies. In 1995 the Australian average was only $2 per tooth.
American kids receive approximately $64 each on the road to adult teeth while in Australia $240 million is being spent on Tooth Fairy money for the current group of under 12-year-olds – say the surveys.