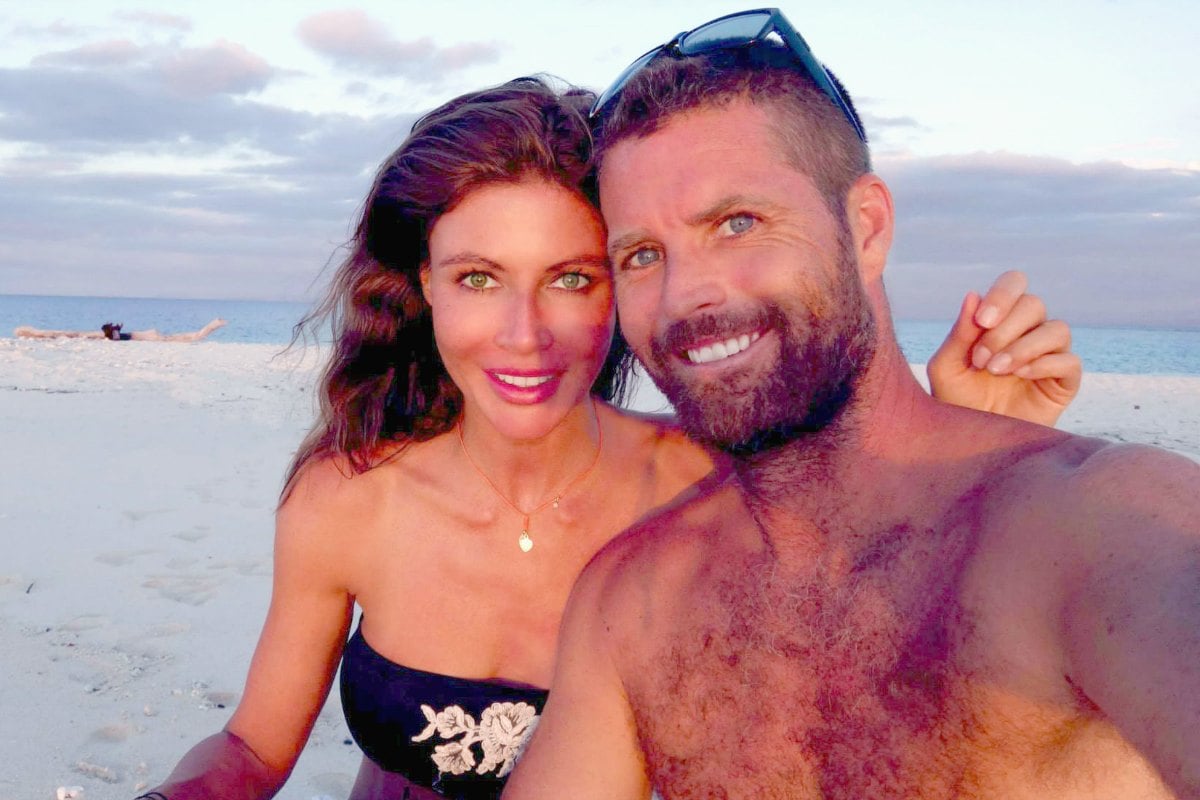 By now, you're probably extremely familiar with the strong diet and lifestyle beliefs held by My Kitchen Rules judge Pete Evans. But you're probably less aware of his wife, Nicola Robinson, the woman who brought Paleo to Pete, so to speak.
Before he made headlines for demonising fluoride, 46-year-old Pete Evans found fame with the Hugos Group, opening internationally renowned pizza restaurants in Sydney with his brother Dave. He also published books with titles like Classic Pizza, Pizza: Award-Winning Pie and even My Kitchen – Desserts. In 2010, he even taught Oprah Winfrey how to make the perfect pizza during her Ultimate Down under Adventure.
However, he appeared to be swapping pizza for Paleo when his first Paleo-based cookbook, Family Food: 130 Delicious Paleo Recipes for Every Day, arrived on shelves, championing the 'caveman diet' which denounces processed foods, grains, dairy, legumes and sugar.
But he wasn't on this newfound caveman diet all by himself.
Pete met former glamour model and self-confessed party girl, turned wellness advocate, Nicola Robinson in 2011. The pair very much embarked on their 'Paleo journey' together.
This is everything we know about her.
Nicola Robinson shares her past history of breast implants, fillers and Botox on Sunday Night.
How did Pete Evans meet Nicola Robinson?
Evans and Robinson met in 2011 (in good old Adelaide of all places), and dated for three years before they got engaged under New York's Manhattan Bridge in 2014.
Then in 2016, the couple got married in a barefoot, intimate ceremony at their rural, farmyard NSW home.
Speaking to lifestyle blog, Maximum You in 2016, she described how her and Evans began their 'Paleo journey'.
"Six months into our (mine and Pete's) partnership, I came across a book named Primal Body Primal Mind by an outstanding author Nora Gedgaudas," she said.
"Nora's book changed our lives and opened a door of newfound clarity and our Paleo journey began."
 

View this post on Instagram