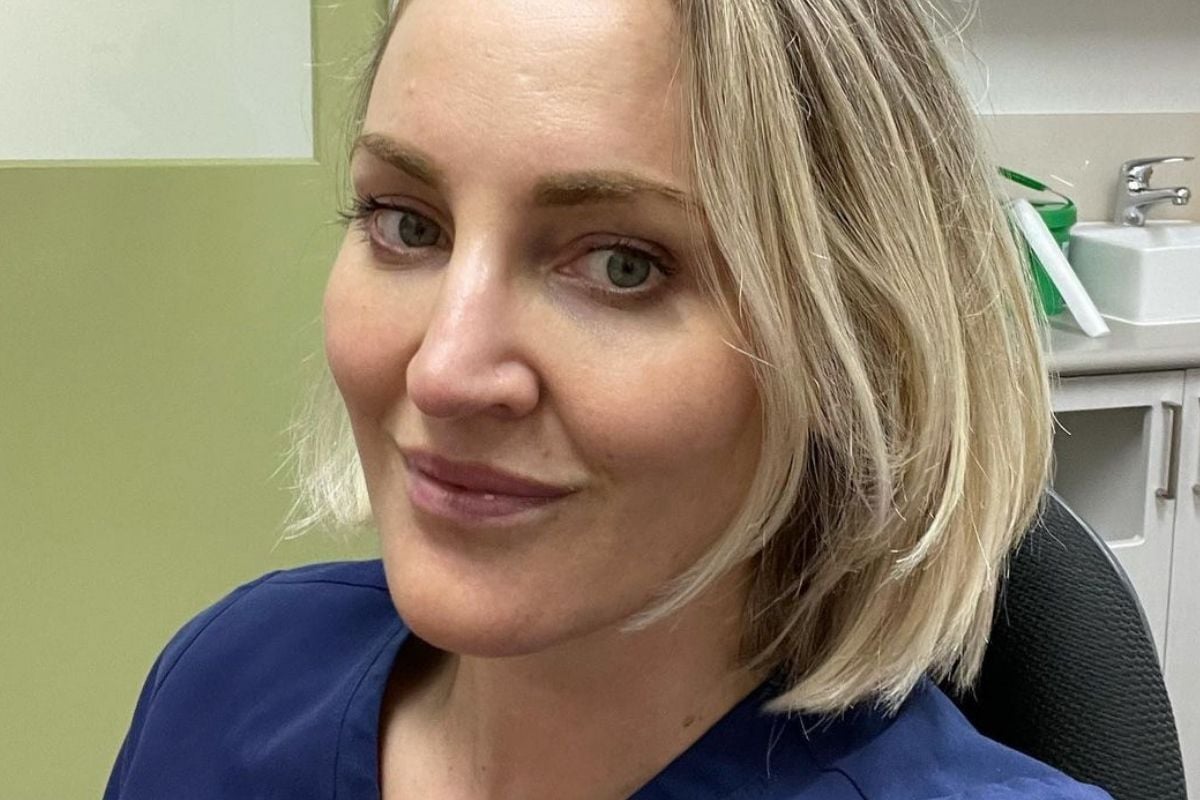 Perioral dermatitis. Heard of her? Course you have. She's the bane of your existence. Shows up completely announced. Makes a big song and dance. Doesn't want help. NEVER leaves...
Sigh.
If you're a dame who struggles with perioral dermatitis, you'll know the struggle. Because it can be a fickle condition – and sometimes it's really difficult to know what's causing that red rash around your mouth or nose, if you're doing the right thing when it comes to treatment, if Sharon from that skincare group on Facebook really knows what she's talking about, etc. etc.
Watch: Here are seven ways to improve your skin while sleeping. Post continues below.
But that's why you have little old us. Because we're here to do the hard work for you. And accept fruit baskets in return.
We asked Melbourne dermatologist Dr Cara McDonald to help us break down absolutely everything we need to know about perioral dermatitis - including a fat sack of myths we really need to stop believing.
1. Perioral dermatitis is dermatitis.
You guys, apparently perioral dermatitis isn't actually dermatitis?? We're... confused. Don't worry, we had no idea either. 
"The biggest myth about perioral dermatitis is that it is in fact a form of dermatitis, which is not surprising given the confusing name it has!" said Dr McDonald.
WHO DID THIS.
"Unfortunately, this often leads people to treat it with topical steroid creams which are available at the chemist or through their doctor and this is one of the worst things you can do for perioral dermatitis, as it actually feeds it and causes a significant worsening of the condition over time."
Eek! Sounds... not ideal.