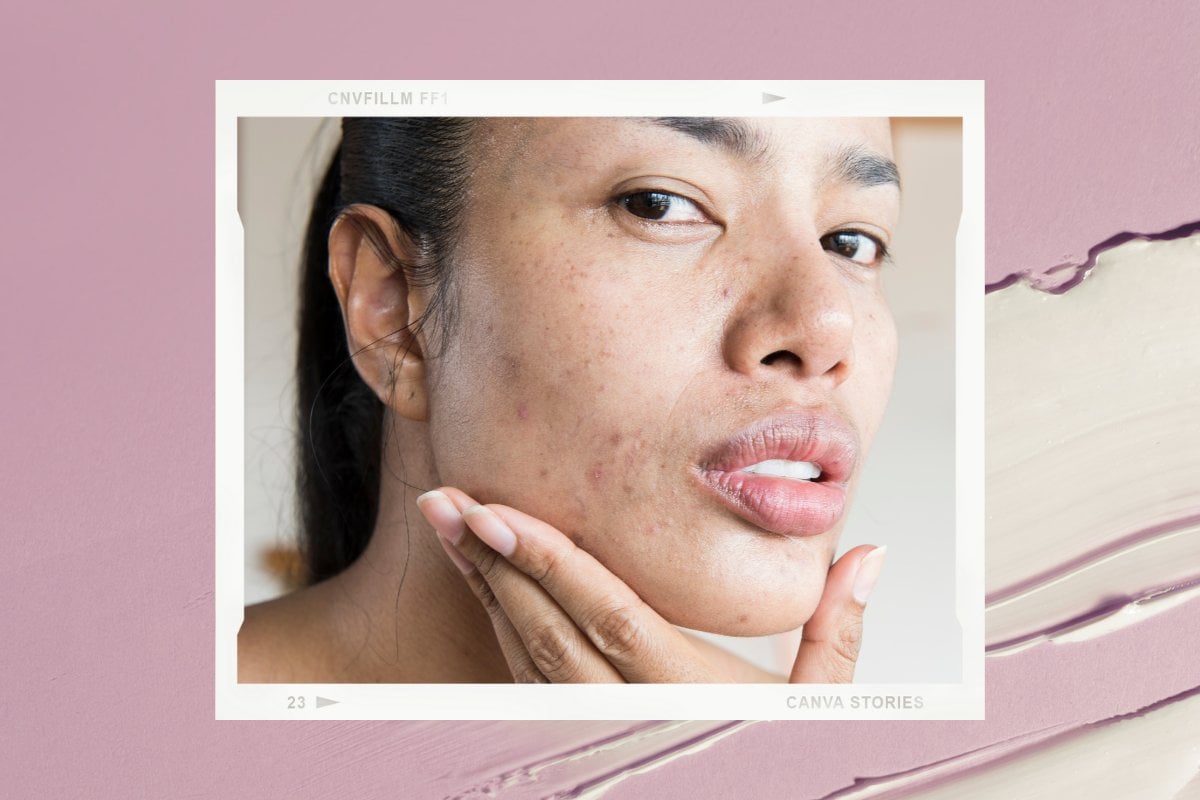 When you hear the term "hormonal acne", there's a good chance you think about those pesky red pimples that haunted your teenage years. 
But unfortunately, it doesn't end there. Hormonal acne actually affects females in their adult years (ah, the joys of being a woman) and unlike adolescent acne, it looks different and is caused by different things.
Watch: Seven ways to improve your skin while sleeping. Post continues after video.
To help you determine whether your breakout is hormonal or just your typical few pimples, we spoke to skin expert Dr Imaan Joshi from Skin Essentials about everything hormonal acne - from what it is to how you can actually fix it.
What is hormonal acne?
Before we get into the nitty-gritty, let's start with the basics. What actually... is hormonal acne?
"Hormonal acne is also known as adult female acne," Dr Imaan Joshi told Mamamia.
"It can be very persistent (yippee!) and last into your 30s, 40s and even menopause. But it tends to be mild to moderate in severity, unlike adolescent acne and it commonly flares up when you're premenstrual.
"Also, unlike adolescent acne, you tend to find it around the lower face and neck, but it can also appear anywhere on the face, chest and back."
What causes hormonal acne?
Before you look at treatment options, another important step is determining what's causing hormonal acne. There are a few reasons it typically appears.
"Hormonal factors are believed to play a role [in causing the skin condition]," Dr Joshi said. 
"That includes pregnancy, polycystic ovarian disease and medications (including supplements) with male (androgen) hormone activity.
"Other factors that have been associated with it often include environmental [factors]," she said. 
That includes oily skin and lifestyle factors - think, smoking, your diet (refined carbohydrates can often make it flare), and the most annoying cause: stress.