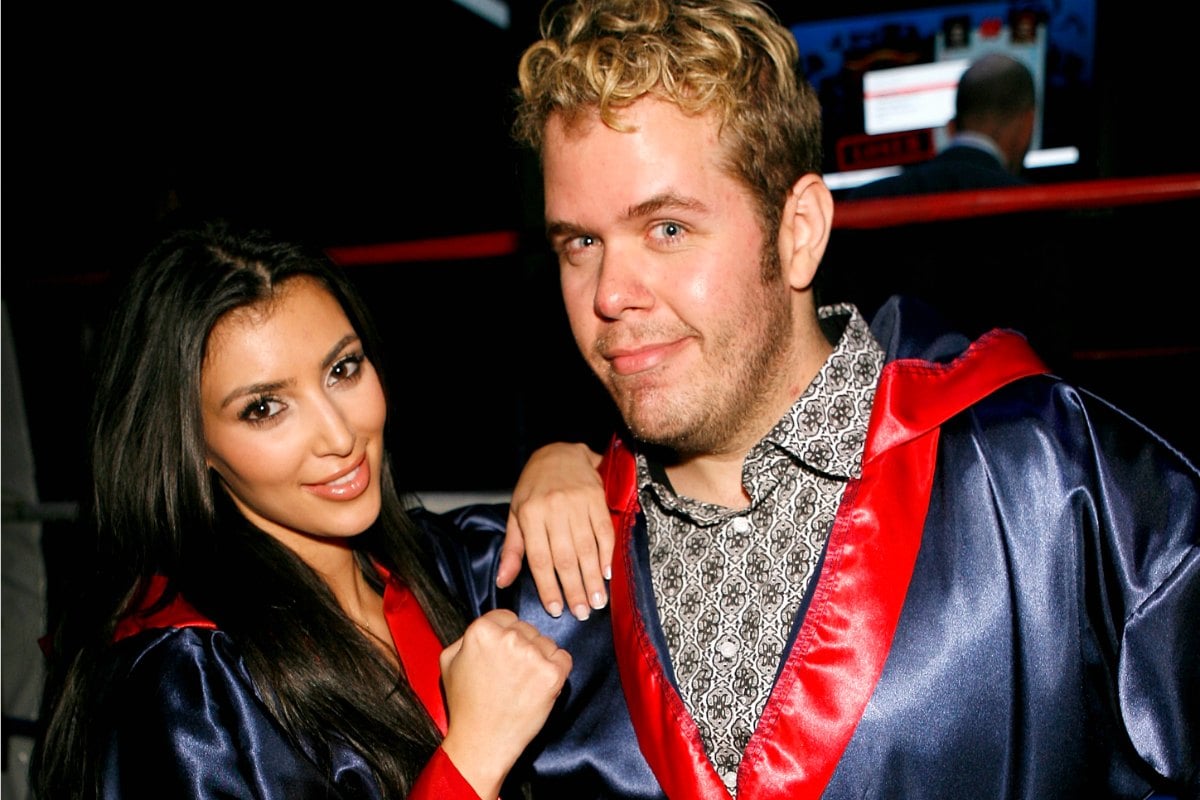 1. "At the beginning of her career, she needed me more." Perez Hilton has opened up about his friendship with Kim Kardashian.
There was a time when gossip expert, Perez Hilton and Kim Kardashian were best friends. Then in August 2015, Perez announced he would be enacting a week-long Kardashian Kleanse on his website in which he would post nothing about the Kardashian/Jenner family. Kim Kardashian promptly unfollowed him on Twitter before cutting his character from her iPhone game. The ultimate betrayal.
They've since apparently recovered from that blip – he even attended her 2014 wedding to Kanye West. Last night, the 41-year-old spoke about their friendship on I'm a Celebrity… Get Me Out of Here.
"We're friends. Well, good acquaintances," he told fellow contestant, Tanya Hennessy. He then added that they were more friendly back in the day than they are now.
"At the beginning of her career, she needed me more. Then she became this super big star and didn't need me as much.
"But I think it's flattering. I love it when my friends become superstars. Then it becomes really difficult to maintain a friendship because they're a superstar."
Speaking about their wedding, he confirmed that while he had fun, their guests were subjected to rules.
"It's annoying now when you go to one of these celebrity weddings and they make you take your phone and check it in," he said.
"Because they don't want anybody leaking photos."
 

View this post on Instagram