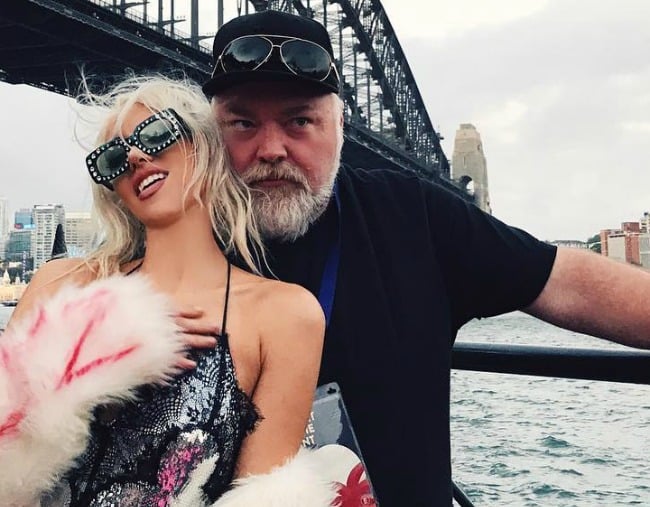 There's not many relationships I'm as invested in as the relationship between Imogen Anthony and Kyle Sandilands. 
I don't know why.
I think it's because they're rogue and I don't… understand. What they're doing. Like… ever.
And I love it.
So when I learnt earlier this week that their eight year relationship was over, I was devastated.
Well, I wasn't. But I was vaguely interested in why and sad they might not be attending Burning Man together and posting strange content on Instagram.
On Tuesday, 48-year-old Kyle announced on the Kyle and Jackie O Show – after much speculation – that he had split with model and fashion designer, Imogen Anthony.
"A lot people have been hitting us up on social media, a few media enquiries, about my relationship status," he said.
"We haven't been with each other for quite a few months now. Unfortunately it's run its course.
"So here we all are in the same boat," he said, acknowledging his co-host Jackie O. "I'm single, you are, Intern Pete is. What a sad bunch of people."