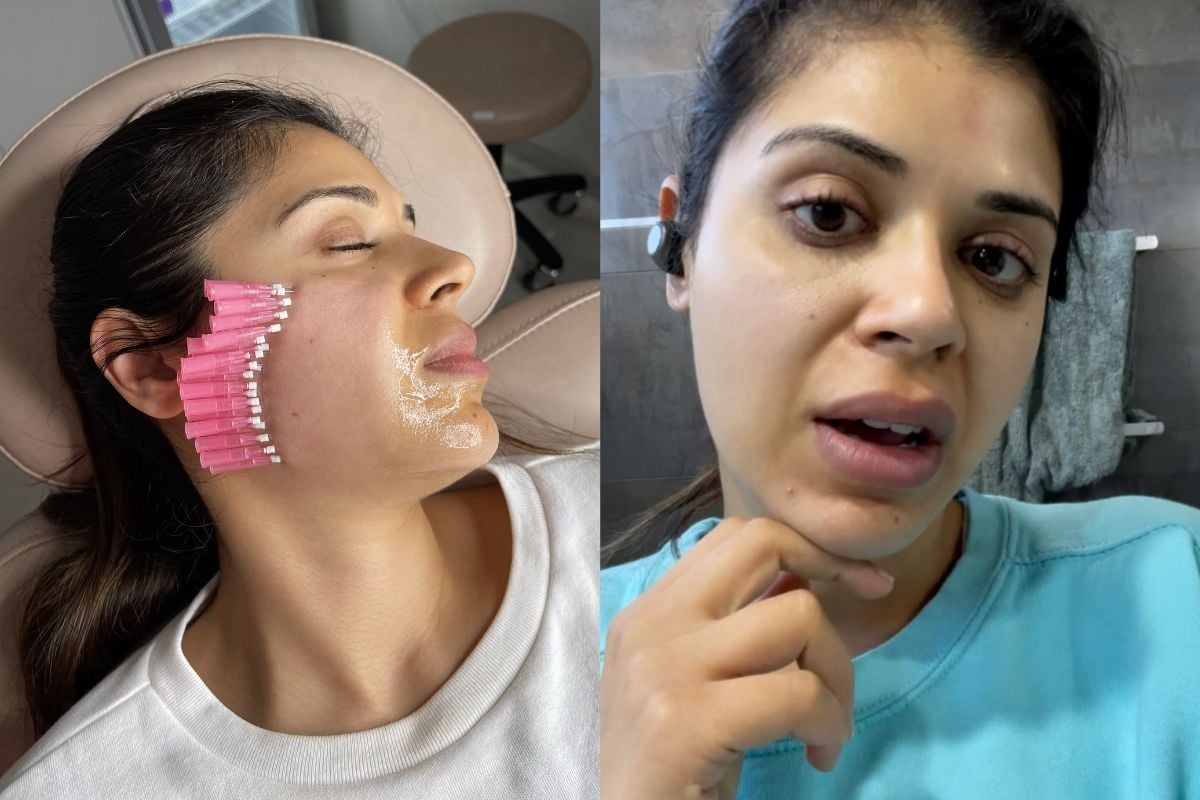 It's no secret that I love cosmetic procedures. And for good reason too. Want glowing skin? Facials are your answers. Hoping to add volume back to your face? Fillers can help. Looking to soften any wrinkles? Anti-wrinkle injections, baby. 
This isn't to say that skincare isn't important – it is. Vitamin C and retinol have single-handedly changed the way my skin looks and feels. 
That being said, my belief is that the two go hand in hand. Just like peanut butter and chocolate, they complement each other.
Watch: Check out Alisha Bhojwani's tear tough filler experience. Post continues below.
So as someone who's tried everything from vampire facials to Laser Genesis, I was intrigued when my clinic (SM Aesthetic Lab) offered threads. 
Advertised as a 'mini face lift' without the downtime, the facial treatment promises to leave you looking younger by stimulating your own collagen production - a first in the world of cosmetic procedures. That alone had me intrigued. 
So naturally, I did what any curious person would: I slid into my injector's DMs. 
The conversation went a little bit like this...
Me: "So…. Maddy, I've seen you guys are doing threads, and.... I'm kinda keen, will it help with lines under my eyes?"
Maddy: "PDO mono threads would! It will definitely soften the lines; do you want to come in and chat?"
Forty-eight hours later, I was at my consult armed with a long list of questions (and whether you're pro- or anti cosmetic procedure, I'm here to honestly talk to you about my experience and results – because knowledge is power) starting with, "What the hell are PDO threads?" 
So, what are PDO threads?
PDO, also known as polydioxane, is the material that the thread is made of. They're placed under the skin and dissolve within the first three months. 
As the body begins to break down the PDO threads, it creates collagen which tightens and improves the appearance of fine lines and wrinkles.