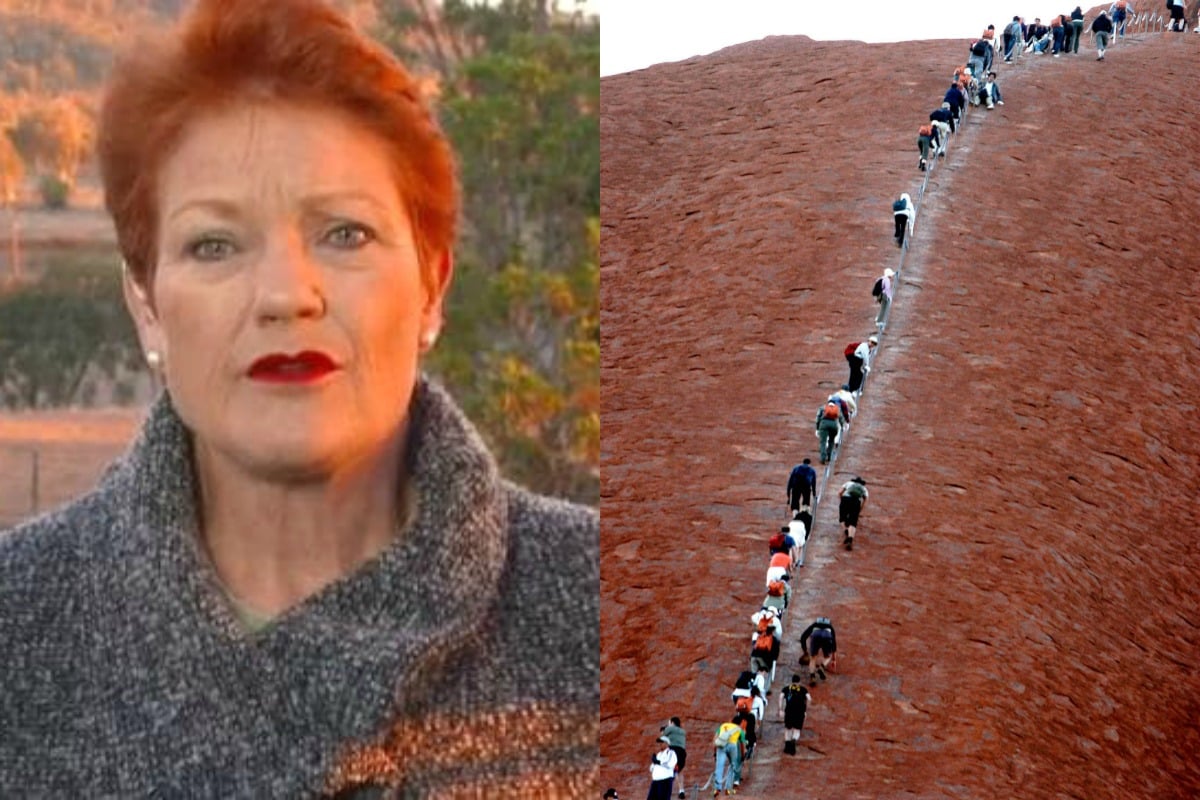 October 26 is a special date for the Anangu people.
For the traditional owners of the Uluru-Kata Tjuta National Park and its surrounding land, where Australia's most iconic and sacred rock Uluru stands, the date marks when the Australian government returned the ownership of the land back to them in 1985.
It's also the date settled on in 2019 to permanently ban the climbing of Uluru.
Listen to Mamamia's brand new podcast, Tiddas 4 Tiddas, a podcast series where Kamilaroi and Dunghutti woman, Marlee Silva sits down with some of Australia's deadliest Indigenous sisters. Post continues after podcast.
Although the date is still three months away, the imminent closure has sparked an avalanche of tourists determined to make their way up the sandstone rock before the opportunity is closed to them forever.
Last Wednesday, a photo shared on Twitter showed a huge crush of people scurrying up the sandstone monolith. The Anangu call climbers "minga mob" or ants, as from afar they look just like a fleet of crawling ants, their sheer numbers overwhelming anything they climb.
"There's cars parked either side of the road for about 1km leading up to the car park at the base," the tweet read.
A friend of mine is down at Uluru at the moment & sent me this picture – saying it's the busiest they've seen it, & there's cars parked either side of the road for about 1km leading up to the car park at the base. pic.twitter.com/3cGQVUTYHd

— Katrina Beavan (@katrina_beavan) July 10, 2019