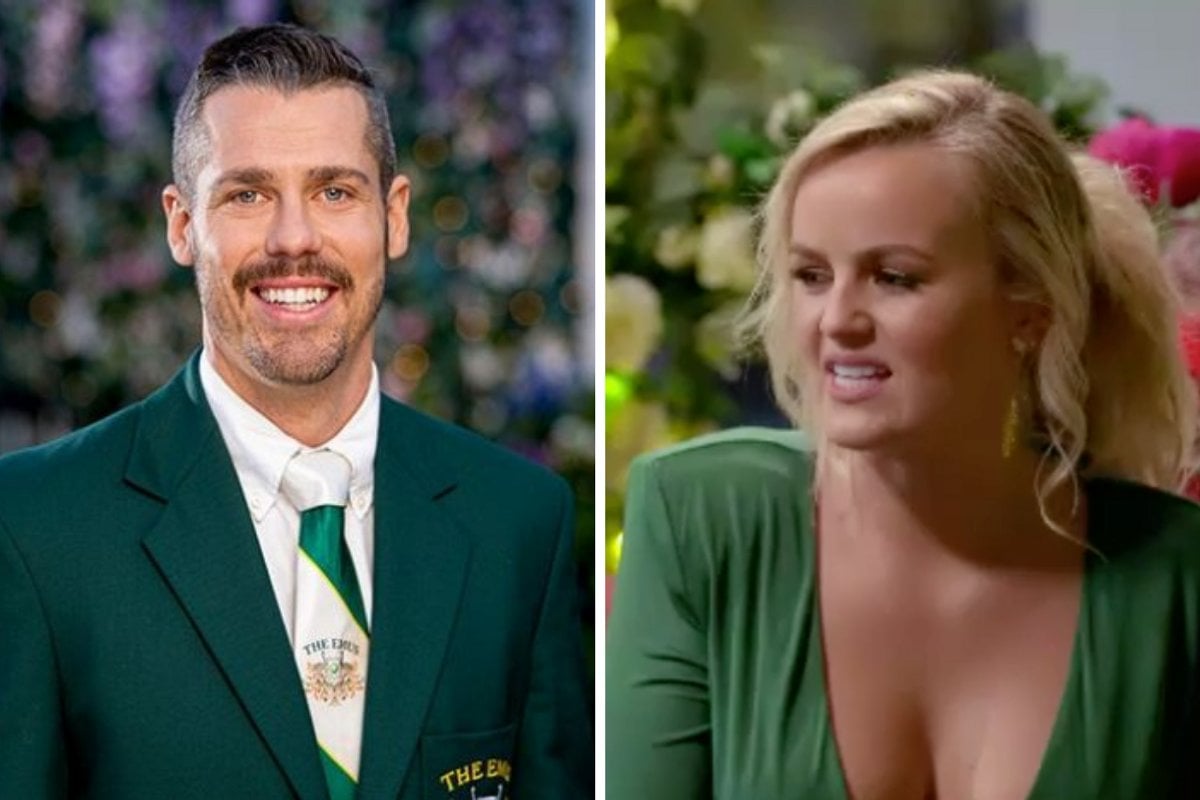 Tonight we got to know (and got to really dislike) one contestant on The Bachelorette: Pascal Wallace.
While Pascal flew under the radar for the first couple episodes, with only a few fans spotting his rather luscious moustache, he came smashing into the plotline in tonight's rose ceremony.
... and not in a good way.
Watch the trailer for The Bachelorette Australia 2020. Post continues after video.
During the group date, Becky and Elly Miles employed their cousin and a mate from their hometown to snoop on the boys while posing as bus drivers. While this ~snooping~ was underway, Pascal piped up for the first time this season and did something that absolutely no one should condone.
He slut shamed.
"They're kissing everyone. Throwing out kisses left, right and centre. Anyone's game," Pascal declared in the bus.
Need we remind you, sir, that this is The Bachelorette? You know, that global franchise that is built on one (or two) girls dating 30 people at once? If you have a problem with women kissing people while on dates, then perhaps a different show would have been a better pick for you.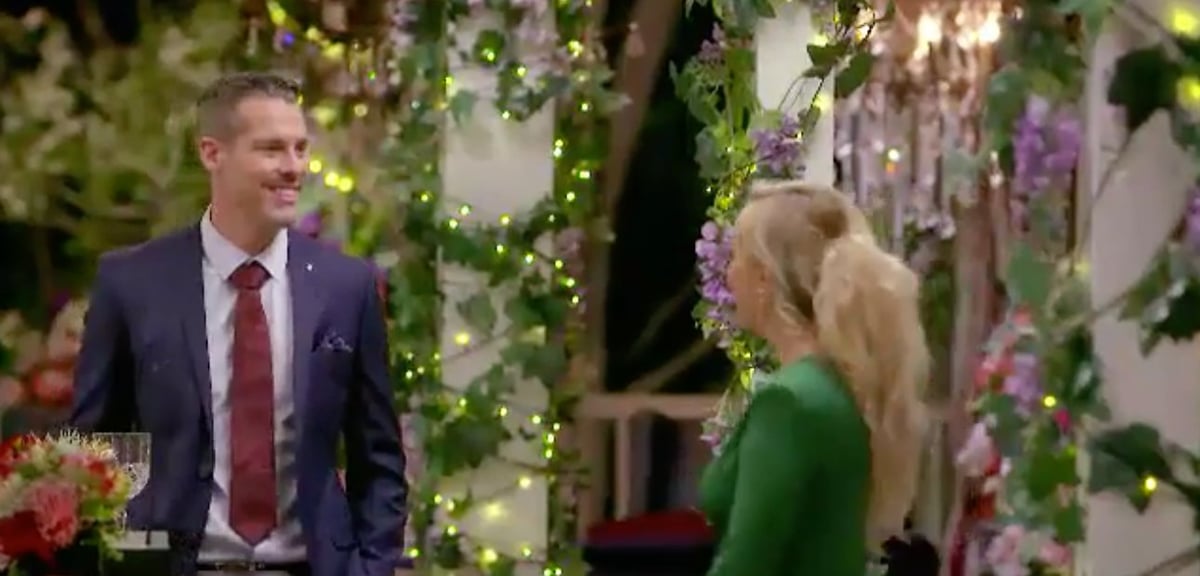 Elly confronts Pascal on The Bachelorette. Image: Channel 10.