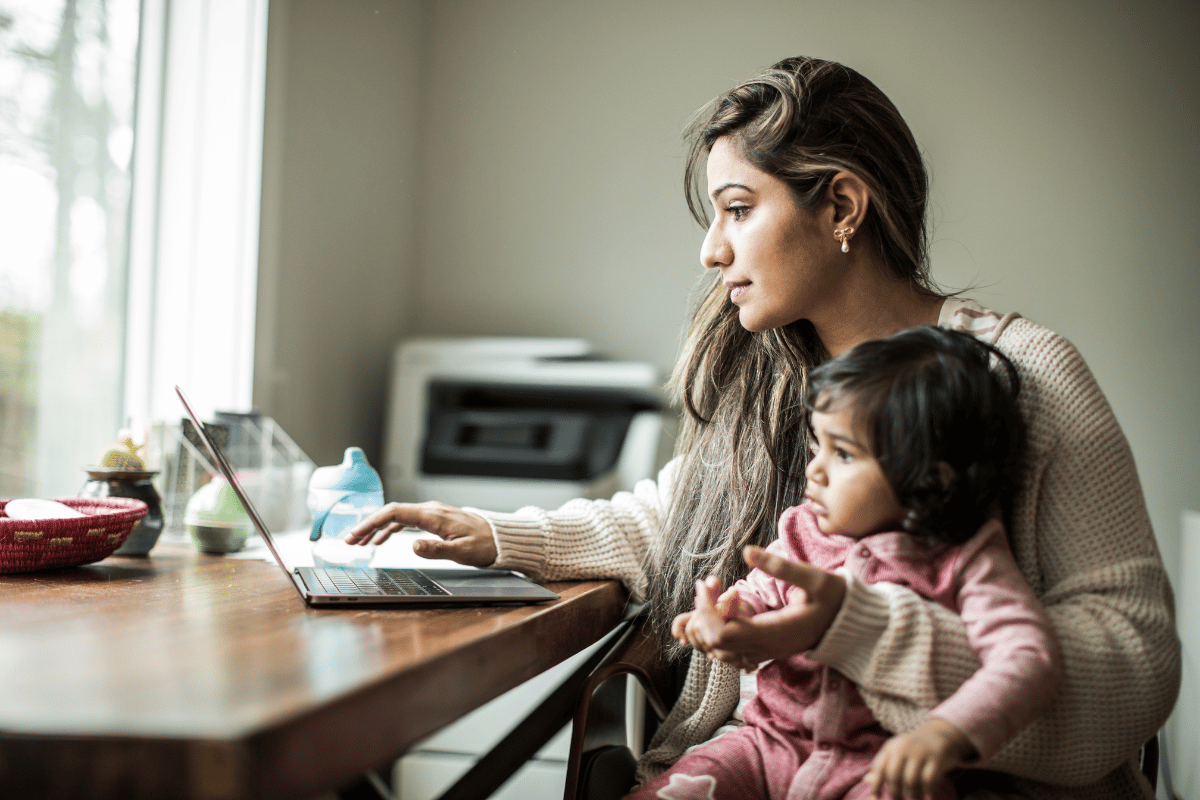 Gender inequality and paid parental leave are finally high on the political agenda.
This week, the Federal Government's Women Economic Equality Taskforce handed down its final report, which laid out an ambitious 10-year plan to curb economic gender inequality in Australia.
The taskforce was set up to identify opportunities for women's economic equality, aiming to reduce the gender pay gap that still exists. Currently the national gender pay gap sits at 13 per cent.
A major recommendation in the report is for the government to expand paid parental leave.
Watch: the need for better paid parental leave. Post continues below.
"The task force has resoundingly heard the voices of Australian women – they want action now. In these challenging economic times, we require government leadership to unlock the value women are wanting to create for the benefit of all Australians," the report noted.
"We have arrived at a moment of consequence where a genuine commitment to respecting women, and valuing and nurturing their economic contribution by removing systemic barriers is vital."
Here's everything we know about what's been proposed, and whether we can expect any action in the near future.