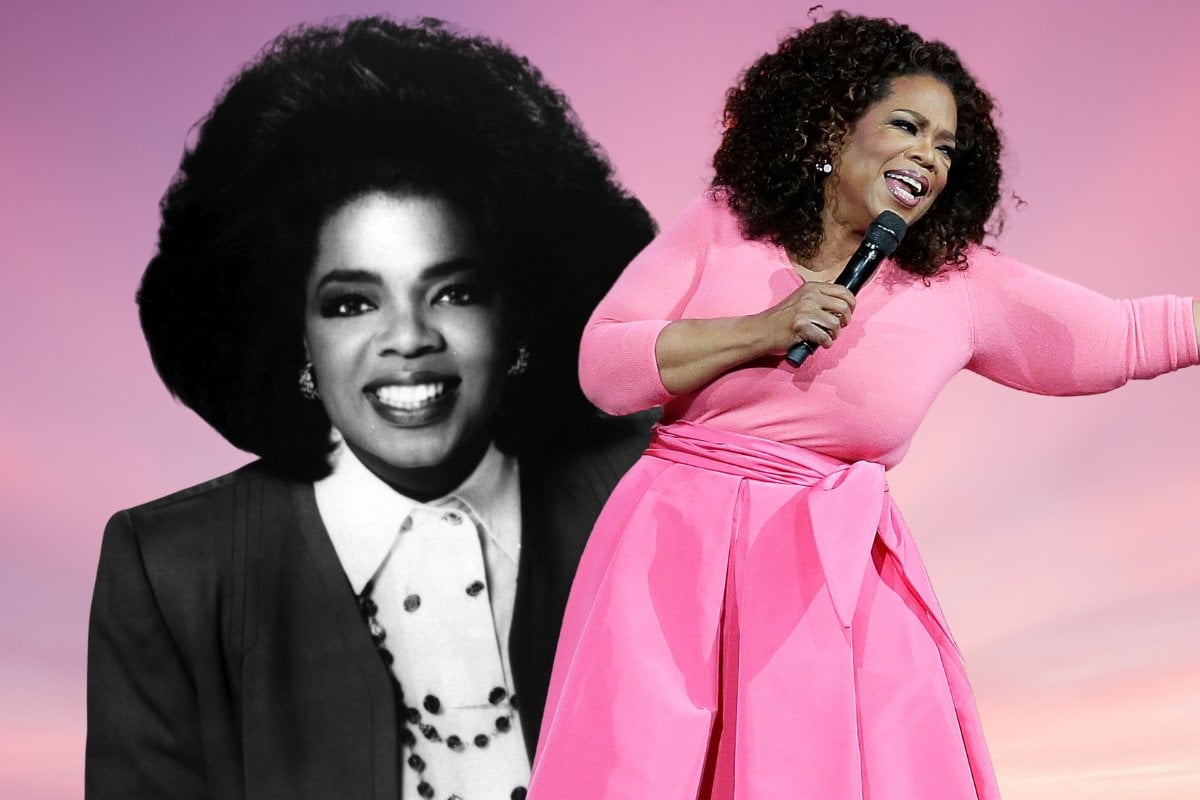 This post deals with sexual abuse and might be triggering for some readers.

When Oprah Winfrey interviewed Meghan Markle this week, one thing was clear – the 67-year-old media icon was just as captivating as her guest. For some, even more so.
Social media was flooded with praise for Oprah's interviewing style, and ability to extract detail from a couple who had a lot of secrets.
One could say it's because Oprah has been doing this for almost 50 years. She's interviewed thousands of guests – many high-profile celebrities - has six book titles to her name, and has been on screen since she was 19 on an early morning news program in Baltimore.
But really, it's Oprah's unconventional life story that has provided her with insight, and ability to empathise with a wide range of people, to produce exceptional story-telling.
Watch the trailer for Oprah's tell-all interview with Meghan and Harry. Post continues below.
It takes an extraordinary person to achieve these things – someone who's ambitious and determined to change the world.
This is a look how Oprah came to be, and why she still reigns supreme. 
Oprah's childhood.
She was born in Mississippi in 1954, and given the Biblical name Orpah, but it was too difficult for many to pronounce – and so she became known as Oprah.