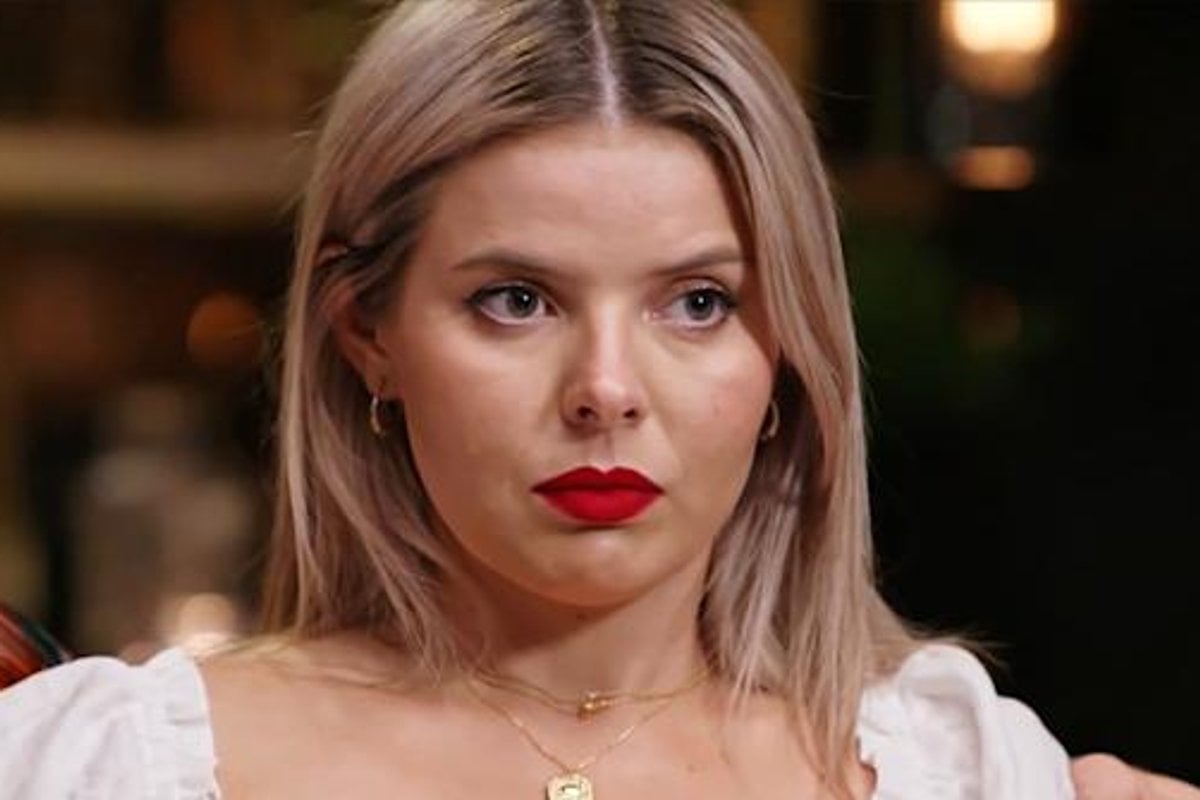 When 27-year-old teaching student Olivia Frazer filled out an application for Married At First Sight she likely didn't expect to be cast as the villain. 
That's the way reality television works. One discovers they're the villain at the same time as one million odd viewers. And by then, of course, it's all too late. 
Most of those viewers watch with a phone in hand. A phone that can, with just a few taps, connect them with the person they're watching on television. 
For anyone who may have missed it, the defining feud of this season of Married At First Sight has unfolded between Olivia and Domenica Calarco.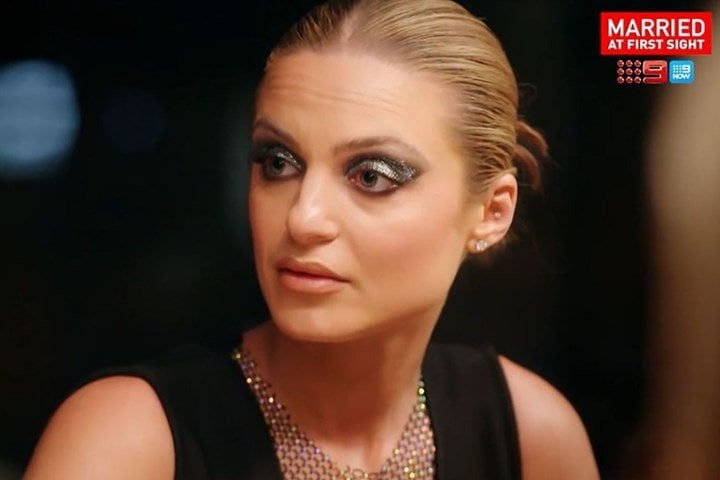 Domenica Calarco at the Married at First Sight dinner party. Image via Channel Nine. 
While Olivia's edit was favourable to begin with, the mood shifted when she announced Domenica was not the "queen bee" of the experiment. She criticised her for being opinionated and "loud", a judgement that is inevitably loaded when directed at a woman. Domenica is also Italian and was hurt by a remark she says has followed her for her whole life. The way the argument unfolded, it appeared Olivia had a problem with the sound of Domenica's voice, a quality one is unable to change. 
In response to Olivia's insult, Domenica then smashed a wine glass. While absolutely an act of aggression, Olivia presented the incident as "assault" and hyperbolically described the moment as one where Domenica waved a broken glass in her face. 
To be fair, that might have happened. It just was not what we saw on television. 
That's when the nude photos were uncovered.