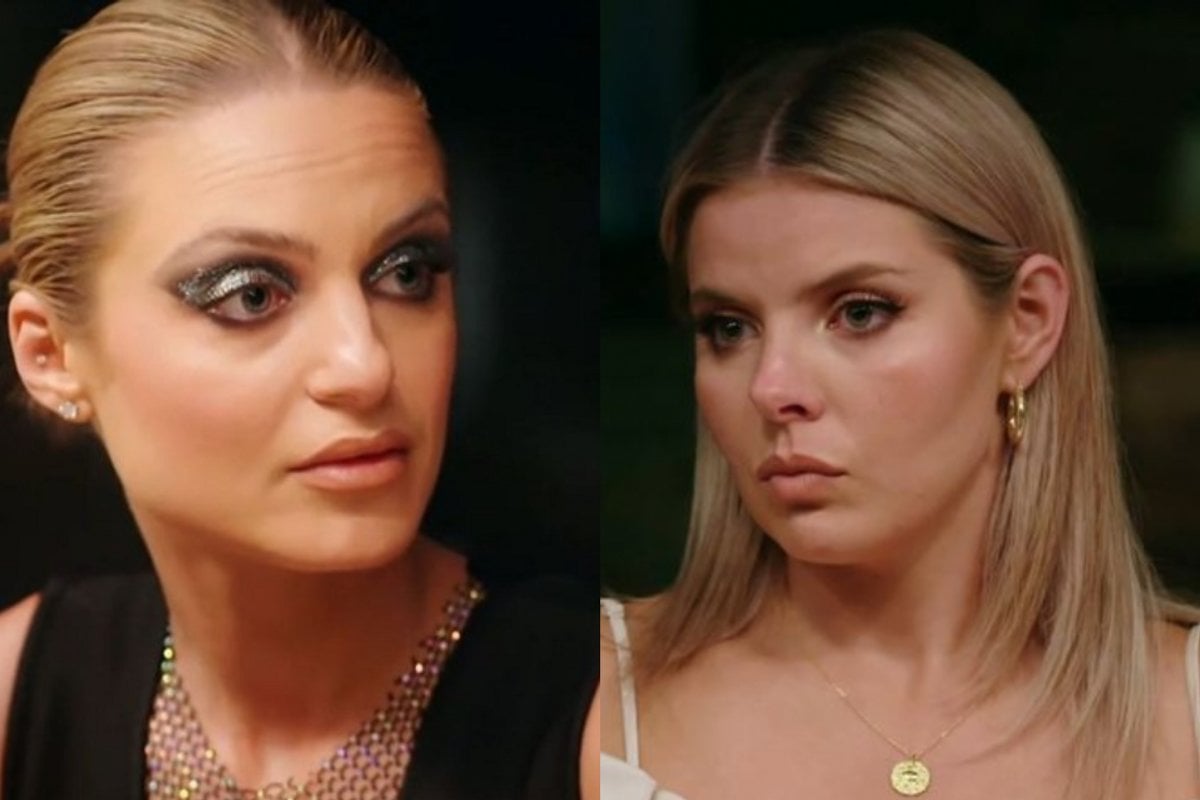 To catch up on all the MAFS 2022 recaps and gossip, visit our MAFS hub page.
Well, this season of Married At First Sight has truly been a ride.
Perhaps unsurprisingly, over the past few weeks, we've seen some serious drama unfold, and we've also watched the season's early fan favourite - Olivia Frazer - turn into one of the show's most controversial contestants.
Ever since Domenica Calarco smashed a wine glass in response to Olivia's commentary on her voice basically everything has blown up with the group. 
And it's seen the contestants being cruel, catty and slightly unhinged on the show.
Which brings us to Domenica's OnlyFans photo scandal. 
Last night, we watched a particularly brutal storyline unfold on MAFS, where most contestants had viewed a naked photo of Domenica, prior to the dinner party.
And Domenica had no clue.
"If someone smashes a wineglass in your face, you google them," Olivia said, explaining how she found the photos.
"It's so easy to find. I have no idea who's seen it in the group, I just sent the photos through, so my bad, but I don't really care enough to double think it," she added.