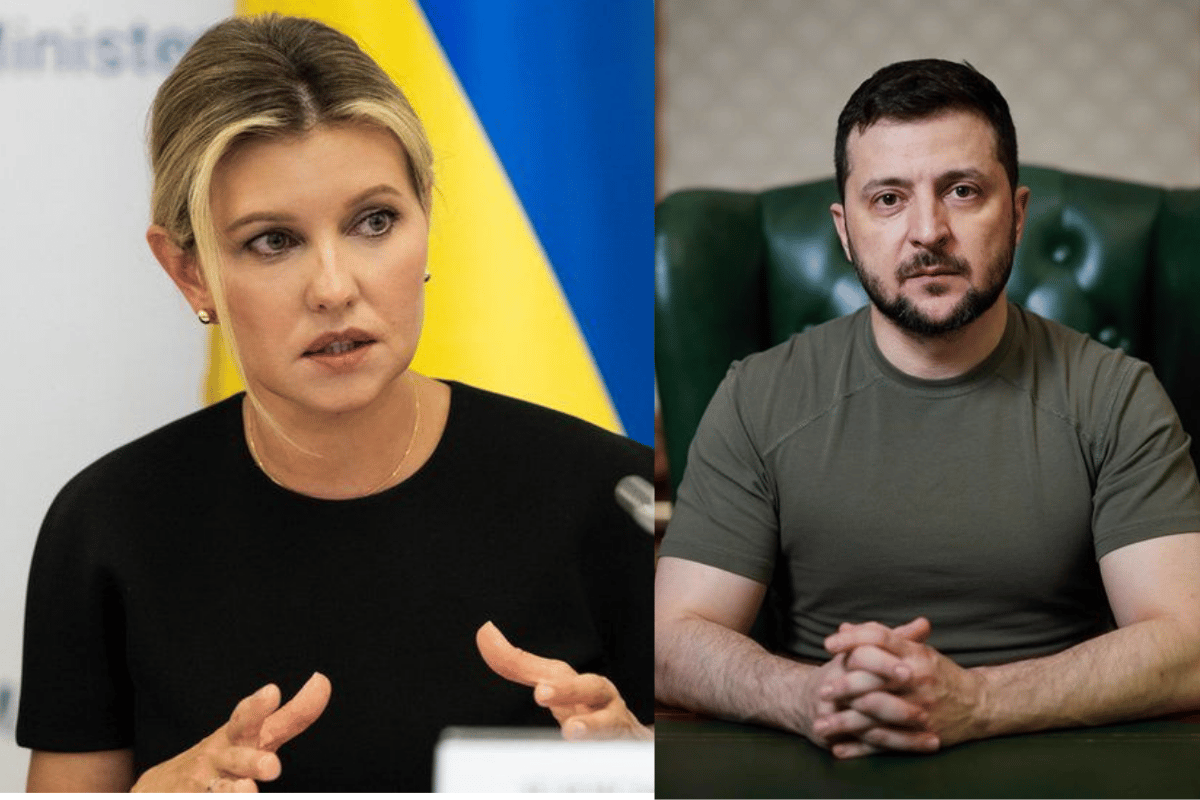 Ukraine's President Volodymyr Zelensky has been a figure of stoicism and defiance since Russian President Vladimir Putin ordered a "military operation in eastern Ukraine", igniting war. 
Standing alongside Zelensky has been his wife - Olena Zelenska, the First Lady of Ukraine. And she has been using her platform to continue reminding the world of the atrocities occurring in Ukraine, calling for further support and for Russia to face consequences.  
As she said this week - "Ukrainians were not preparing bomb shelters for missile attacks. But from the first days, after Russian missiles began hitting residential buildings in different cities, it became clear that Russia does not have mercy for peaceful lives. All Ukrainians stopped feeling safe."
And while Zelensky has become Putin's number one target, Olena has shared she always feared for her husband if he went into politics - for this reason exactly.
Ukrainian President Volodymyr Zelensky shares a message from Kyiv. Post continues below.
Video via USA Today. 
Olena Zelenska, maiden name Kiyashko, was born in 1978 in the Ukrainian city of Kryvyi Rih. 
And just like her now-husband, Olena went to Kryvyi Rih National University, studying architecture and later the subject of creative and nonfiction writing. It was at university where Olena and Zelensky met.
Now qualified as an architect and screenwriter, Olena's writing skills were the perfect accompaniment to Zelensky's passion for comedy and acting. So while Zelensky was making a name for himself in the Ukrainian entertainment industry and starting his own production company, Olena played just as pivotal of a role. 
The pair dated for over eight years before deciding to get married in 2003, and they have been together ever since.