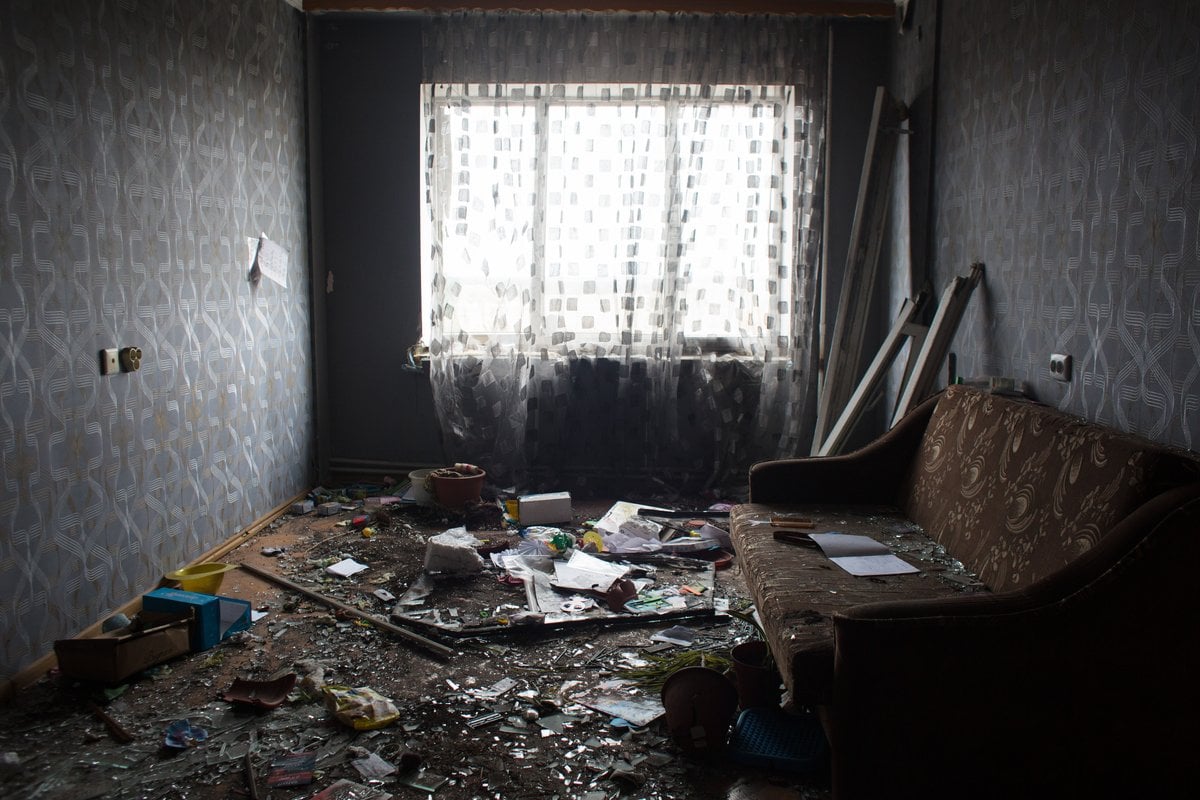 This post includes extreme violence, rape, murder and child abuse and could be triggering for some readers.

In the basement of a home in Bucha, not far from the capital of Ukraine, 25 women were held captive by Russian soldiers and systemically raped over many days.
They were aged between 14 and 25. 
Their abusers told them they would "rape them to the point where they wouldn't want sexual contact with any man, to prevent them from having Ukrainian children".  
At least nine of those women and girls are reportedly now pregnant.
This is the latest horrific crime against women to come out of Ukraine, the country's ombudswoman for human rights, Lyudmyla Denisova, told the BBC.
WATCH: Ukraine's president has delivered a plea for more help from western forces. 
It's not isolated. 
The stories of abhorrent sexual violence are endless. There are hundreds of them.
On March 9, several soldiers are accused of entering the home of a young family living in a small village west of Kyiv. 
The husband died trying to protect his wife and child, according to BBC. 
She was then repeatedly raped by two soldiers who threatened to harm her young son if she didn't comply. They came back three times to assault her, before shooting the family dogs and burning the house down. 
A 25-year-old woman was reportedly forced to watch as her 16-year-old sister was raped in the street in front of her.
She said they were screaming, 'This will happen to every Nazi prostitute' as they raped her.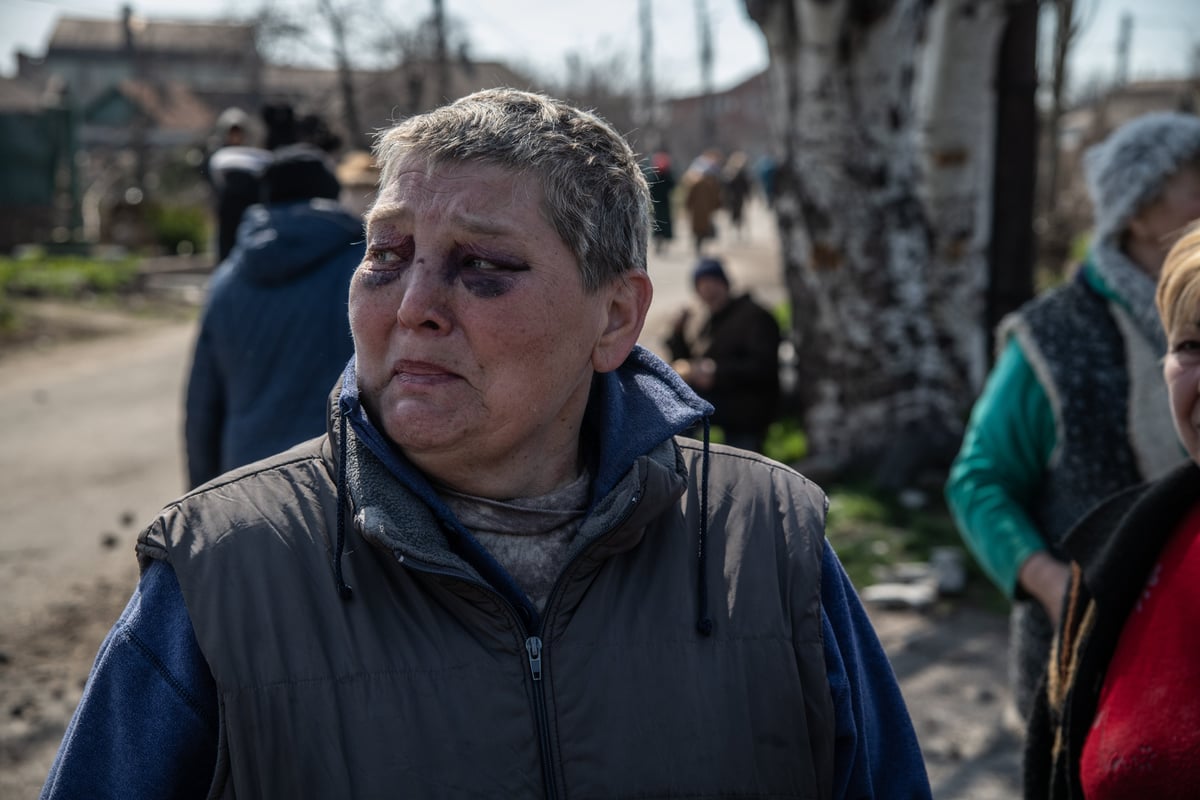 A wounded woman is seen crying in a destroyed Mariupol neighbourhood following a Russian shelling attack. Image: Getty/Maximilian Clarke/SOPA Images/LightRocket.