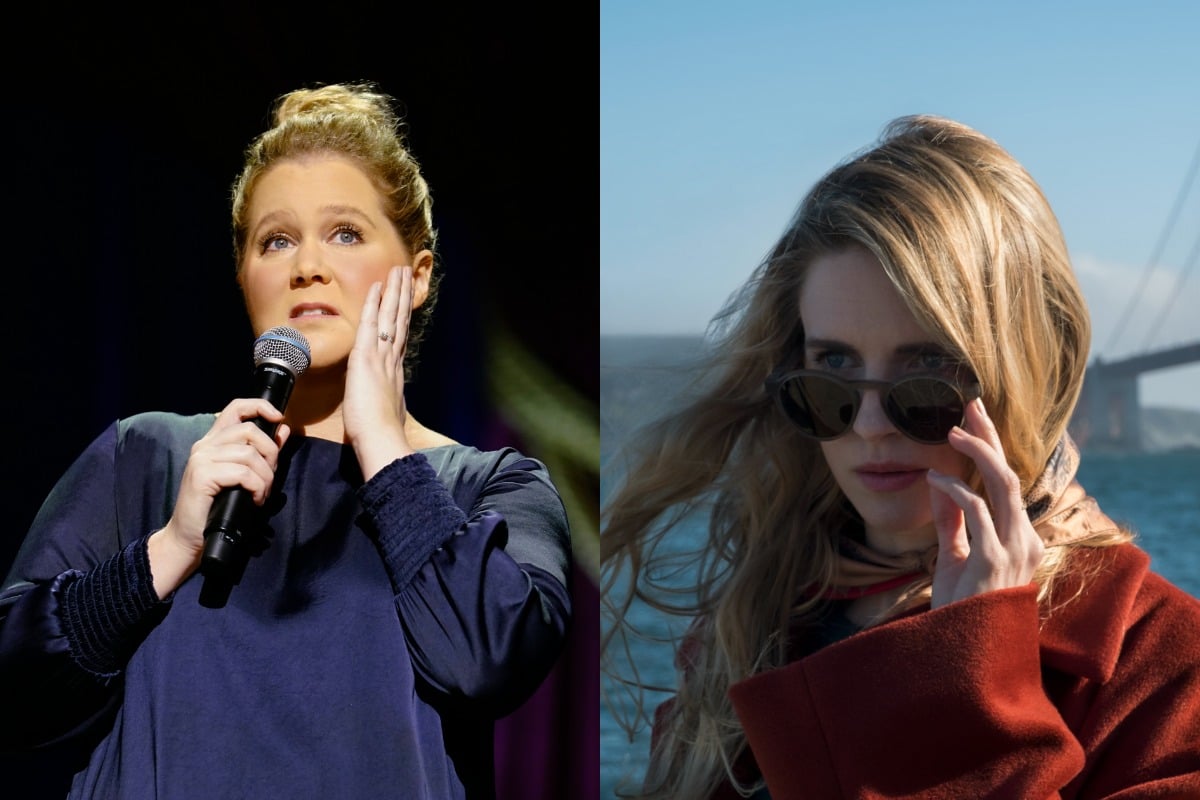 If human interaction is not really your thing, you'll be pleased to know that plenty of premiering and returning TV shows will be new to Netflix in March.
From the long-awaited second season of The OA to the surprisingly emotional Ricky Gervais-led drama After Life, there's something new to Netflix in March for everyone.
New to Netflix in March: TV shows and movies.
Arrested Development 
Emmy award-winning and Golden Globe-nominated comedy series, Arrested Development, returns to Netflix for a fifth season. The first half, consisting of eight episodes, premieres on Tuesday, May 29th, and the remaining eight episodes will launch at a later date.
In the aftermath of Cinco de Quatro, the Bluth family are all facing one question, that no one quite has the answer to; where is Lucille Two?
In this Netflix (semi) original series, the Bluths are back together, and finally getting the award they think they deserve – for family of the year. A development which will help Lindsay as she begins her campaign for Congress, to become 'part of the problem'. But whatever happens, Michael will always come back to save the family. Probably.
Released  15/3/2019
Turn Up Charlie
Turn Up Charlie centres on the titular Charlie (Idris Elba), a struggling DJ and eternal bachelor, who is given a final chance at success when he reluctantly becomes a 'manny' to his famous best friend's problem-child daughter, Gabby (Frankie Hervey). Piper Perabo and JJ Field co-star.
Released 15/3/2019
On My Block, Season Two.
On My Block, co-created by Lauren Iungerich (Awkward) and Eddie Gonzalez and Jeremy Haft (All Eyez On Me), is a coming of age comedy about four bright and street-savvy friends navigating their way through the triumph, pain and the newness of high-school set in the rough inner city.
Released March 2019 
Delhi Crime
Based on the Nirbhaya case, Delhi Crime follows the Delhi Police investigation into the finding of the men who perpetrated this crime. Fictionalised versions of real events.
Released 22/3/2019
The OA: Season Two

The "mind-bending" story returns with The OA Part II, which follows OA as she navigates a new dimension, one in which she had a completely different life as a Russian heiress, and one in which she once again finds herself as Hap's captive. Part II introduces Karim Washington, a private detective tasked with finding a missing teen. His path crosses with OA, as they try to solve the mystery of the teen's whereabouts and a house on Nob Hill connected to the disappearance of several teenagers. Meanwhile, back in the first dimension, BBA, Angie and the boys find themselves on a journey to understand the truth behind OA's story and the incredible realities she described.
Released 22/3/2019
Thing are only going to get crazier for Sheila (Drew Barrymore), Joel (Timothy Olyphant) and Abby (Liv Hewson) as they struggle to keep Sheila's undead state a secret.
Released 29/3/2019