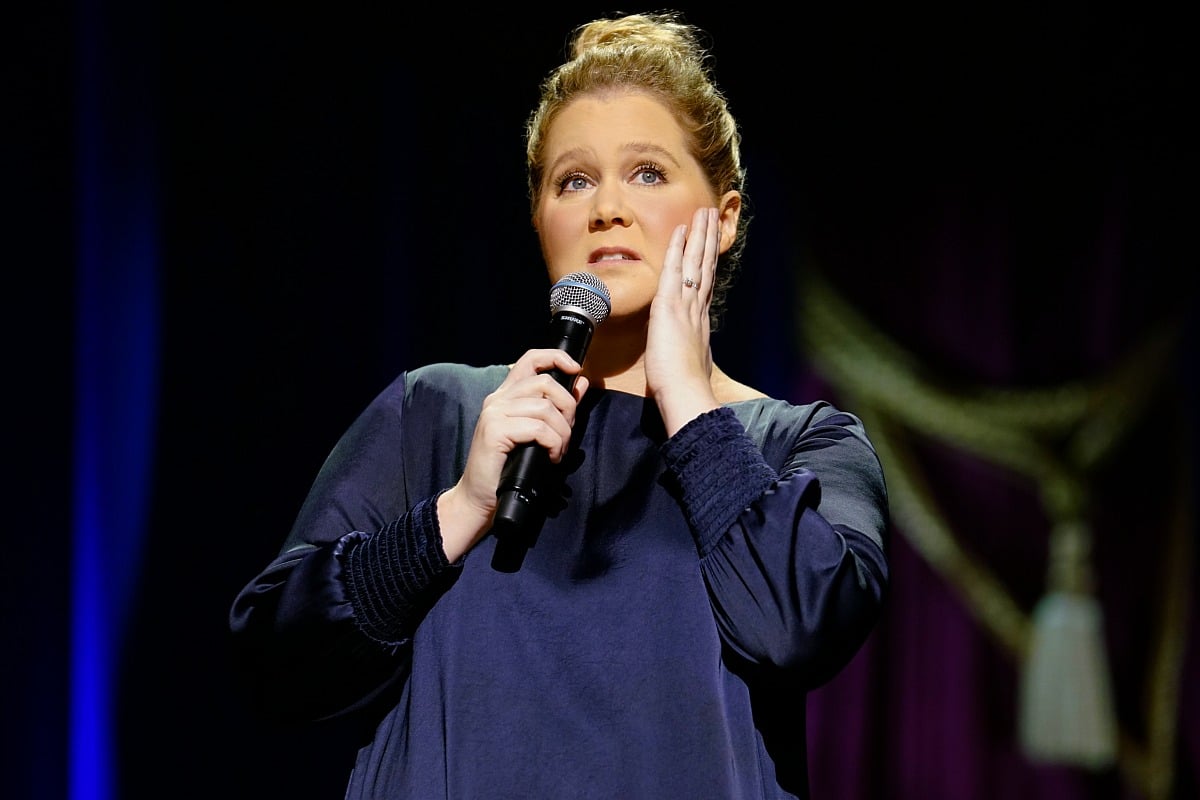 If you're "one of those women who enjoyed being pregnant" Amy Schumer politely hopes that your car flips over.
It's a joke of course, one of the many wickedly funny lines from her upcoming Netflix comedy special entitled Amy Schumer Growing.
In the special, Schumer promises to deliver a "refreshingly honest and hilarious take on marriage, pregnancy and personal growth, while also talking about the joys of womanhood, settling into marital bliss, and of course, sex."
In the trailer for the special, Schumer jokes about how pregnancy doesn't change who a person is, stating, "I hate women who start to act really precious (while pregnant). You don't stop being you, you know? You don't stop working or drinking…"
Watch the first trailer for Amy Schumer Growing.
Growing was filmed live in front of a packed house in Chicago and the special will launch globally on Netflix on March 19.
The 37-year-old comedian married chef and farmer Chris Fischer on February 13, 2018 in California and in October 2018, she announced she was expecting their first child.
While she's managed to expertly turn her pregnancy into a raucous new stand-up act, Schumer has actually been experiencing a very difficult pregnancy.
Recently, the actress posted on her Instagram account to let fans know she is suffering from hyperemesis gravidarum – a type of severe morning sickness that can lead to vomiting all day, and so would have to cancel the remainder of her 2019 comedy tour.
"I am in my third trimester and I am still nauseous all the time and vomiting," she said. "I vomit mostly every time I ride in a car even for five minutes.  I hate letting people down and I love standup and money!"
 Amy Schumer Growing will be available on Netflix. on March 19. 
For more stories like this, you can follow Mamamia Entertainment Editor Laura Brodnik on Facebook.  You can also visit our newsletter page and sign up to "TV and Movies"  for a backstage pass to the best movies, TV shows and celebrity interviews (see one of her newsletters here).