I don't know about you, but I love sticking my nose into other people's shopping carts.
What are they buying? How much does it cost? Should I get one for myself?
I'm nosey and I'm not ashamed.
Watch: Shopping in a relationship vs shopping single. Post continues below.
As someone who very much loves to shop, I enjoy seeing what other people are spending their hard earned money on, and I almost always walk away with my wallet feeling a lot lighter (so proceed with caution).
So, to mark the end of September, I asked the Mamamia team to tell me everything that they bought last month.
From delicate jewellery to sky-high platform heels, here is everything the team hit 'purchase' on, and why they rate them all.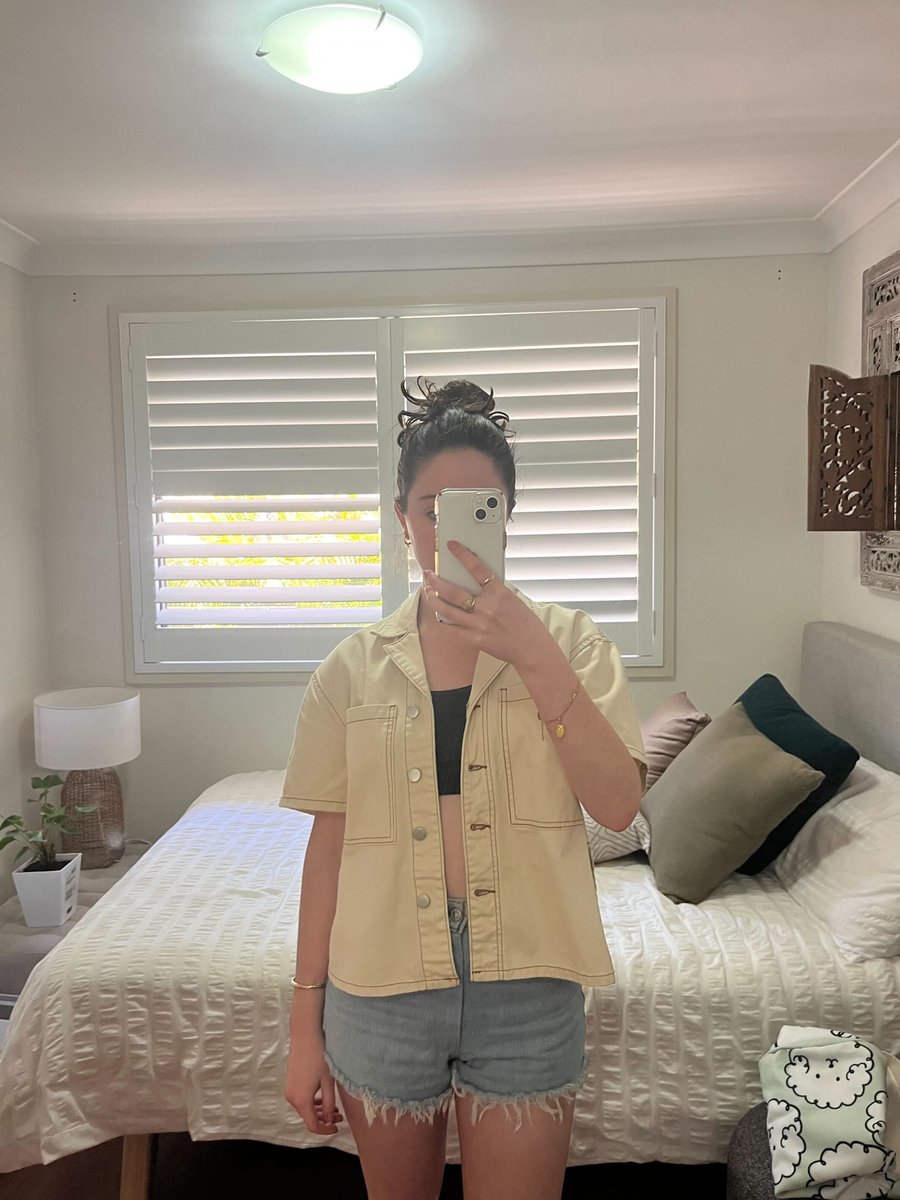 Image: Supplied.
"Getting into warmer months I've been keen to start wearing more denim tops and denim dresses. This denim shirt is such a unique colour, I love the contrast stitching, and it's very breathable which is great for summer weather. I've worn it both buttoned up and as an overshirt with a bikini top underneath when at the beach." – Isabella Ross, Senior News Writer.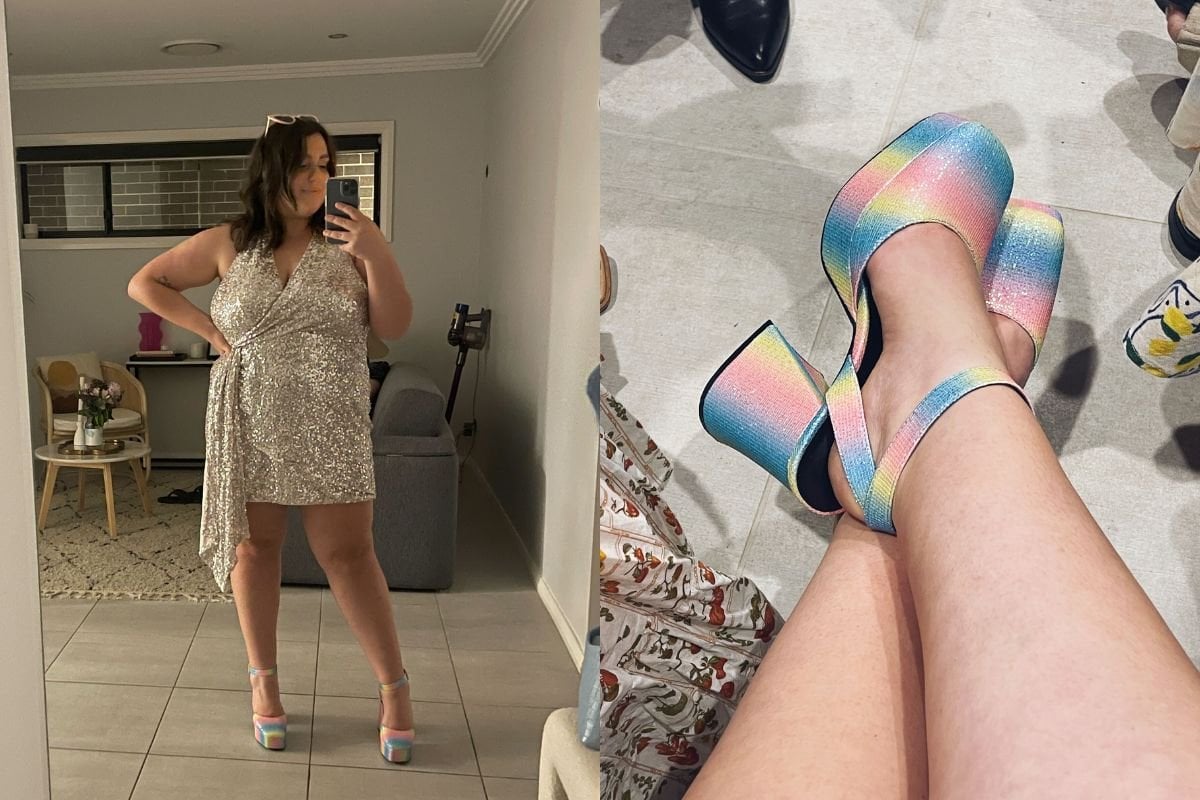 Image: Supplied.