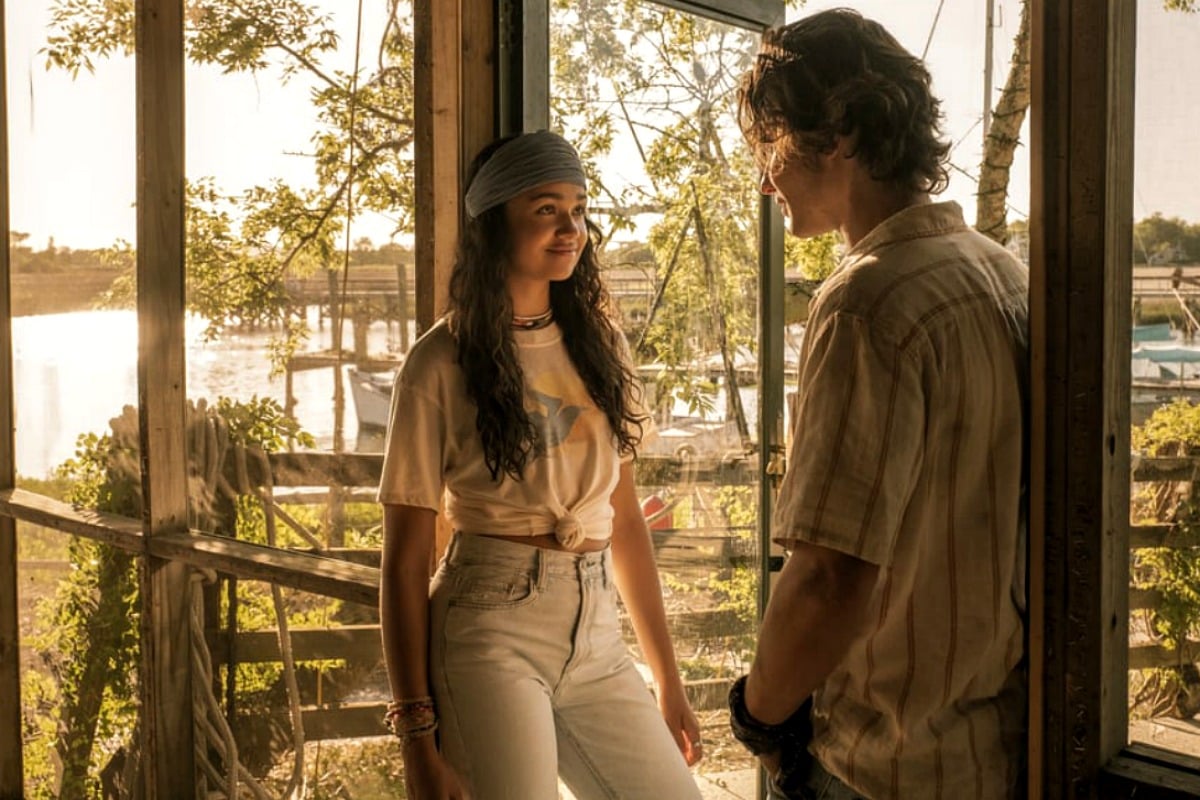 Teenagers today are less focused on angsty love triangles and high school shenanigans and much more into social politics, theft and murder.
At least, that's what Netflix's latest teen drama Outer Banks would lead us all to believe.
Of course, if we're talking candidly here for a second, Outer Banks, much like the glut of other teen shows that have been released in the last few years, is not actually aimed at a teen audience at all.
Teens, from what I hear on the streets, are much more interested in creating Tik Tok content (or whatever new platform overtakes it in the time it takes me to write this review) then watching these sorts of stories unfold on screen. In reality, the people sure to become the most immersed in Outer Banks would skew much more heavily towards the '20s to 30s' range.
The new Netflix drama goes heavy with its nostalgia-baiting and the finished product feels very much like the rushed-together love child of Dawson's Creek, One Tree Hill, Veronica Mars and The OC.
Except for this time around, there's just enough guns, murder and mayhem to make Dawson Leery's innocent eyes pop right out of his skull.
Watch: Take a look at the trailer for Outer Banks on Netflix. Post continues after. 
Set in the Outer Banks of North Carolina, at an indistinguishable time period, the series is narrated by John B (Chase Stokes) whose father was lost at sea more than six months ago while hunting down the Royal Merchant, a ship that sunk and vanished in 1829 but was rumoured to have gone down with $400 million in British gold.
He has been left in the care of a wayward uncle, who he has not seen or heard from in weeks, and now the authorities have caught onto his wild, solo teen existence and are threatening to send him to the mainland to live in foster care.
It's an idea that terrifies him, mostly because he'll be separated from his gang which includes J.J. (Rudy Pankow), the hot-headed and troublemaking son of an abusive drunk, the smart and scholarly Pope (Jonathan Daviss), better known as the 'golden boy' of the trio and tough-talking environmentalist Kiara (Madison Bailey), who the boys of the group all seem a little in love with.