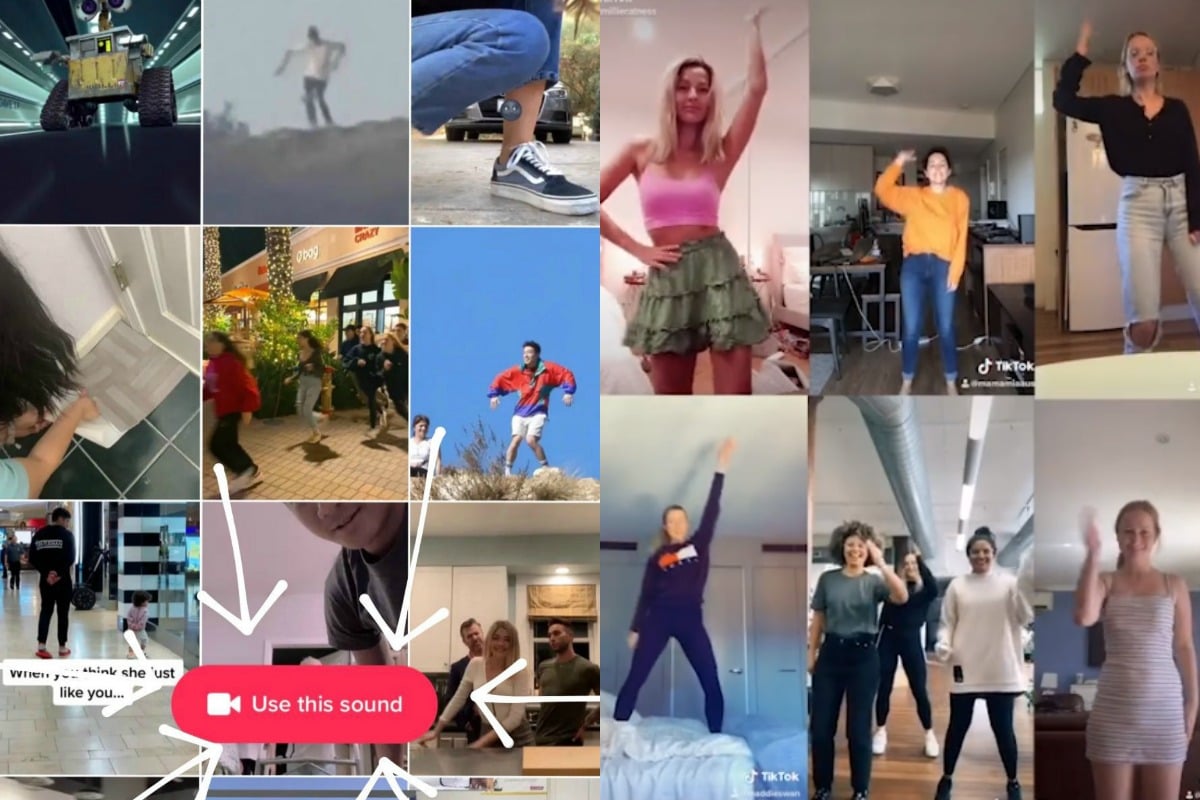 If you've been doing the right thing and self-isolating, there's a good chance that your screen time has increased by at least seven hours a day, and you've probably heard of an app called 'TikTok'.
I've been using TikTok for a couple of months now and guarding my account with my life, fearing that my colleagues would discover the videos of me dancing in my bedroom. Well, not anymore. Everyone is on TikTok, and anyone with shares in the app is doing a celebratory renegade right now (don't worry – I'll explain, keep reading).
So, as Mamamia's (un)official TT expert, I'm going to give you the rundown and expose myself for the TikTok stan that I am.
What is TikTok?
TikTok is a video-sharing platform where over one billion users create 15-60 second dance, lip-sync, comedy, and talent videos. Remember Vine (RIP)? It's a little like that.
How do I get TikTok?
Simple. Go to your nearest app store, download the app and create an account. You don't have to be a creator*, you can absolutely stick to being a spectator.
*Side note: most people set out with the intention to be a viewer, but in two weeks you'll be learning a viral dance from a 14-year-old.
How do I know what TikToks to watch?
TikTok has two different feeds that you can watch, and you can toggle between them up the top of your screen.
The 'Following' feed is simple: it will only show you the videos uploaded by the users you follow – it's like Instagram, you can follow creators you want to see more from.
The 'For You' feed will show you videos based on other videos that you've liked, this is where you'll see videos with huge amounts of views and likes as they have appeared on millions of For You feeds, and are already viral or about to go viral. The algorithm is impressive, and the FYP (lingo for For You Page) is where most of us spend our time.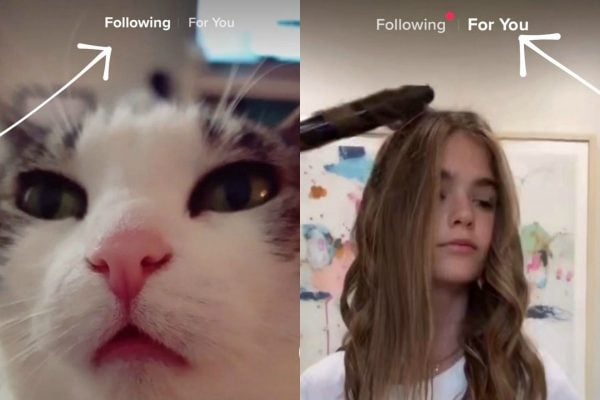 How do I make a TikTok?
You can make original content and create your own sound, which is as simple as pressing this button: