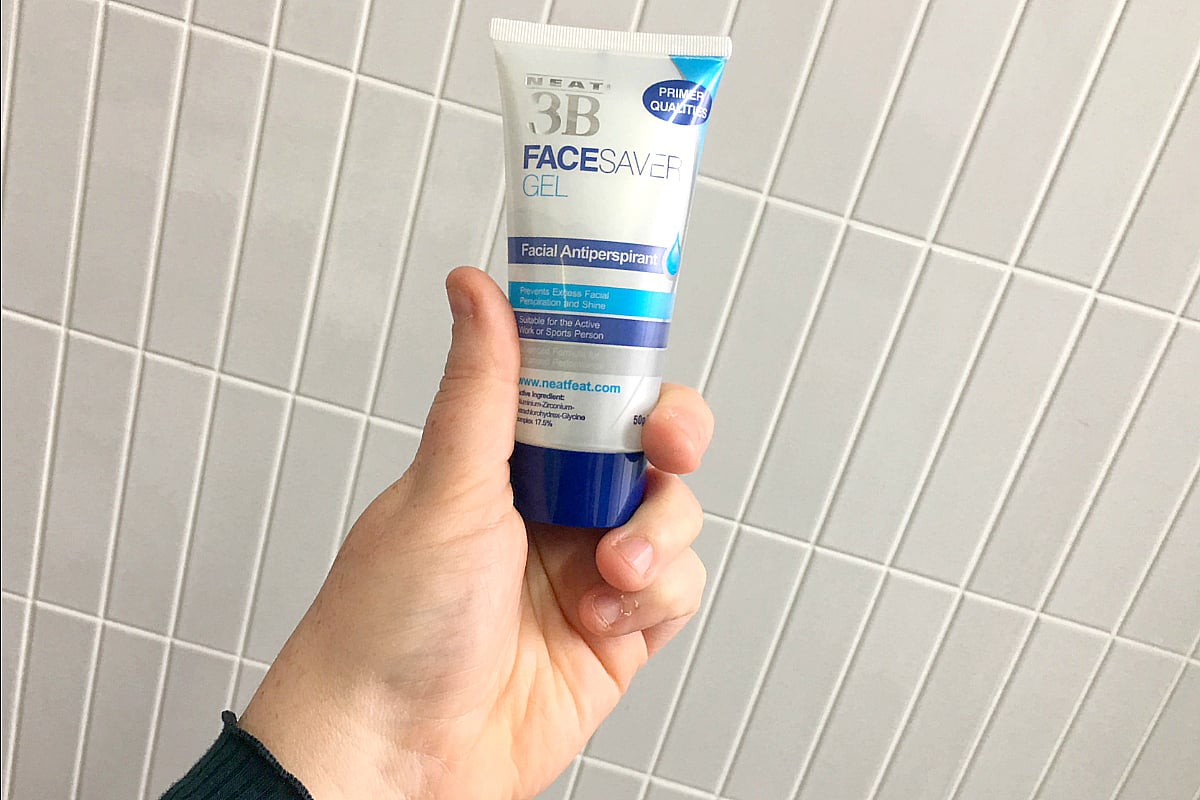 I have a bit of a problem with face sweat.
Yes, excessive face sweat, and I'm not ashamed to admit it. OK, I'm a little bit ashamed but I'm working through it.
You see, as soon as the weather edges above the early to mid twenties and I have to catch the train to work, my face loses its cool and breaks out into a sweat. If I were to shake myself like a wet dog on the train (which I don't because, decorum), little droplets of face sweat would spray my fellow commuters.
It's very inconvenient, not to mention highly embarrassing. Face sweat ruins my makeup, brings out my cowlicks and adds nothing to my life.
"Oh, you look so dewy," my colleagues kindly remark when they see me sitting in front of my desk fan. But I know what they're thinking.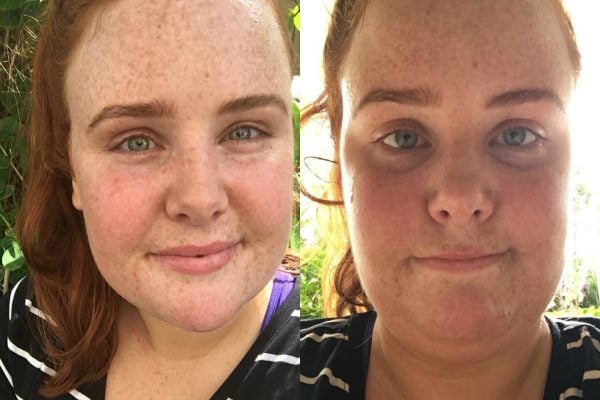 Like all good things, I was alerted to a possible solution for face sweat by a group of women who claim they have the answer.
It's called the Neat Feat 3B Face Saver Gel, and it will set you back about $16.
From the makers of one of my favourite thigh chafe creams, the Neat 3B Action Cream, Face Saver Gel is literally antiperspirant for your face. Unlike a deodorant, which only masks the smell of your sweat, antiperspirant blocks the production of sweat (but not the odour).
Face Saver Gel promises to help decrease the amount of perspiration visible on your face and the excess perspiration and shine... which I really need a hand with.