Fact: We all have thighs. Also fact: Sometimes they rub together when it's hot and it bloody hurts.
So how much would you pay to never experience the ungodly pain of thigh chafe ever again?
$20? $50? $5000? 1 MILLION DOLLARS?
While many would argue you can't put a price on that kind of comfort, the good news is you only need a very specific $13.69 to banish… the chafe. Forever.
The solution? It's called Neat 3B Cream and "it will change your life," multiple Mamamia staff cried out in glee.
3B Cream works by reducing the amount of sweat produced on the area it's applied to, lubricating the skin to prevent friction and chafing. It's also on sale from Chemist Warehouse and costs less than $14.
Essentially, it lubes you up so your thighs can glide alongside one another seamlessly.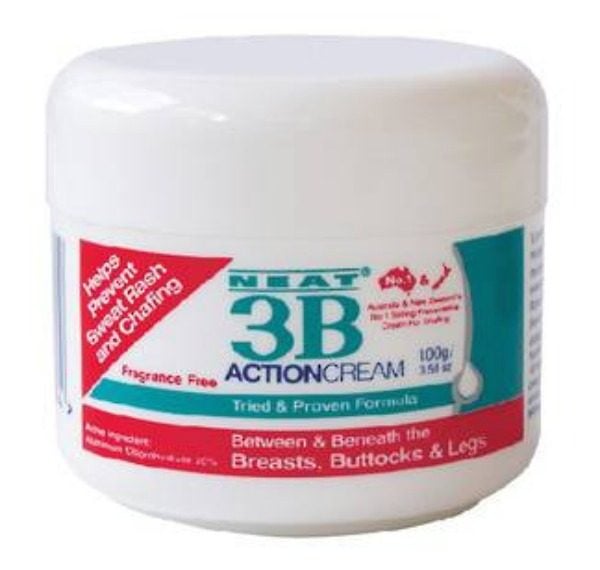 "There's nothing worse than chaffing in summer when you're out and about - its a total buzz kill because you're so self conscious of walking like an idiot and it friggen hurts! BUT when I finally got 3B I felt normal again - I didn't have to think twice about wearing a skirt or a dress or shorts," says one woman who has seen the B3 Cream light.
Another ~ very passionate ~ lady added, "I LOVE IT BECAUSE IT MEANS MY THIGHS AREN'T RED RAW AND I CAN ACTUALLY WALK LIKE A NORMAL PERSON IN SUMMER."
For the best results, the product should be applied to clean, dry skin once or twice daily, depending on the individual.
Go forth to your local chemist ladies and wear your skirts and dresses without fear. Trust us, you'll never know freedom like this.