Up until five minutes ago, I didn't know nails came in different shapes. I thought they just kind of… grew. 
My nails are the stuff of nightmares. If I had to describe the shape, I'd say 'invisible' given they haven't grown past the end of my finger in the better part of a decade.
But as it turns out, when you go and get a manicure, you have far more decisions to make than just the colour of your nail polish. You actually select a nail shape.
These are the ten most common requests: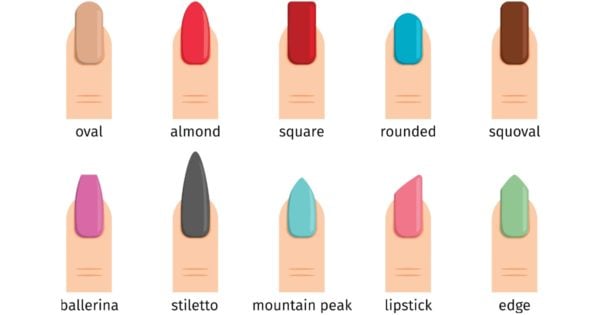 Oval:
Oval nails suit both long and short fingers and can adapt to any width of nail bed. The shape requires a long nail - so won't suit a nail biter. It will make short or stubby fingers look longer, which is something everyone likes.
Almond: 
Like oval nails, an almond shape is great for short fingers. It will elongate fingers and make them look more slender. They are said to show off jewellery well and, fun fact, are particularly popular in Europe.