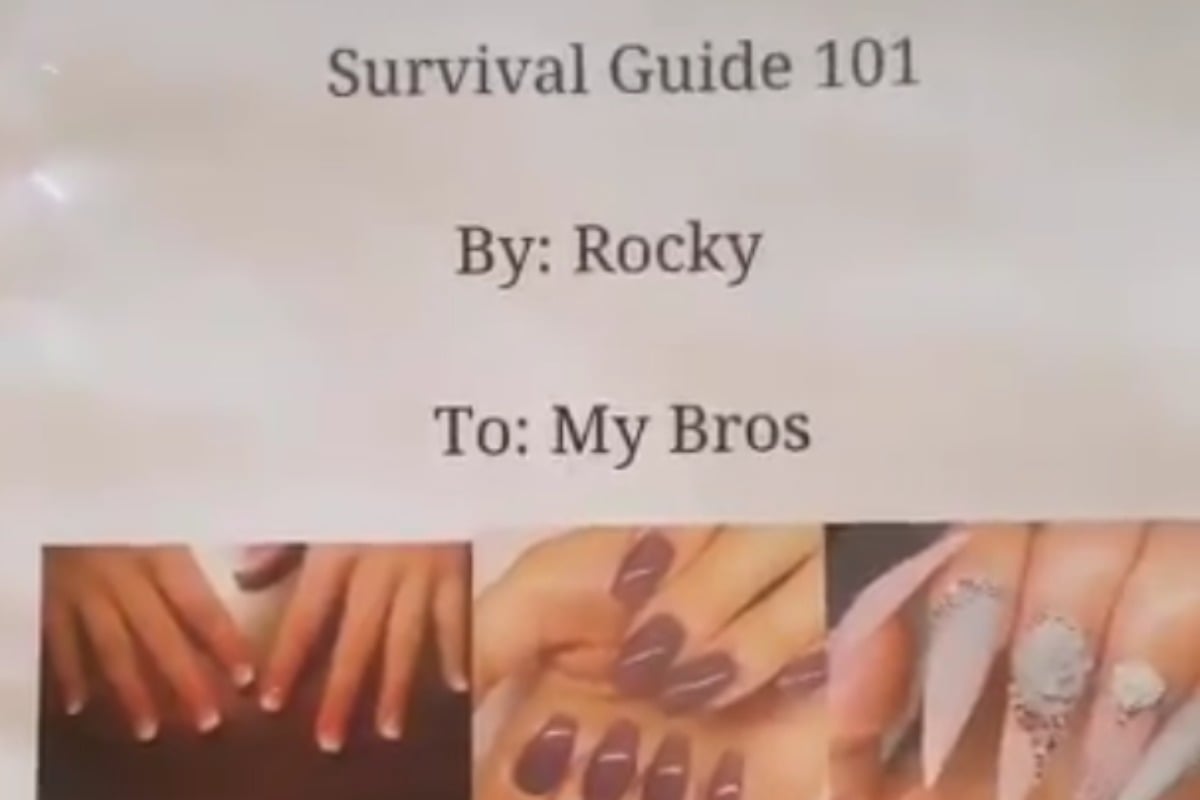 A Californian man created a guide for men on how to avoid heartbreak based on a woman's nails and… what the actual heck, Rocky?
Marwan Alteir, a.k.a Rocky, is the 'go-to' for his friends when it comes to dating and relationship advice and he's so committed he wanted to share his 'expertise' with the world.
So, Rocky developed a six-page document called Nails At First Sight which offers uh, very thorough but not-at-all scientific, analysis of manicures to help men navigate the dating world.
"I had so many bros always ask me, 'Rocky, how do you know the signs? How did you know she was going to break my heart? How did you know she was going to rob me from my dignity? How did you know every single time?'" the apparent love expert says in a video on Twitter.
"After countless hours of research and asking bros around the world, I've come up with a full proof survival guide."
His book breaks down everything to do with a woman's nails – starting with colour – and it's… interesting.