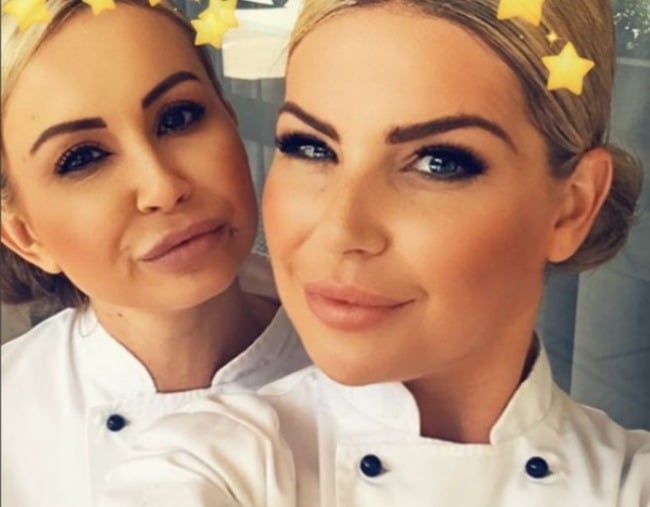 For all your My Kitchen Rules Australia gossip in one convenient place, check out our My Kitchen Rules 2018 hub.
New South Wales besties Sonya and Hadil were told to leave the My Kitchen Rules competition in Wednesday night's episode after a dinner table exchange turned nasty between them and Sydney sisters Jess and Emma.
And while Sonya and Hadil have so far chosen only to blame the editing of the show, Jess and Emma have shared an apology to fans for their "part in the drama" through their Instagram account after the episode.
"Congratulations to Kim & Soung on their amazing score tonight, both safe teams absolutely deserve their spot in the finals," the pair wrote next to an image with the word "sorry".
"We want to apologise for our part in the drama that unfolded. We should not have engaged with any of the comments towards us," they wrote.
"There is no excuse even if we were defending ourselves to act this way in another's home."