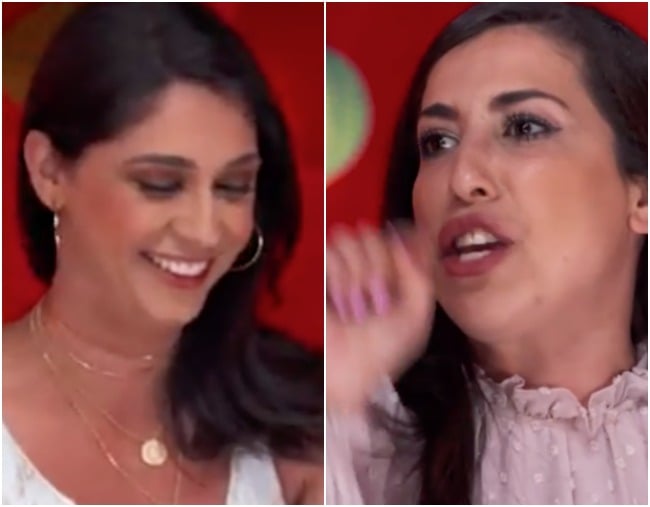 For all your My Kitchen Rules Australia gossip in one convenient place, check out our My Kitchen Rules 2018 hub.
A decade later, friends, and we made it.
We ran a marathon, we climbed a mountain and we sat through hours and hours and hours of mind-numbing TV to reach a point where we could witness two contestants be kicked off a reality show.
What hobbies?
It turns out, tonight was the night Sonya and Hadil were kicked out of the dinner party for throwing incessant jabs at Jess and Emma and, well, anyone else who dared to speak.
Watch the outburst here. Post continues after video.
These are the various insults that got them kicked off the show:
"The fact they are sitting here is an insult to anyone who can cook."
"Keep laughing at them and then they'll explode."