For all your My Kitchen Rules Australia gossip in one convenient place, check out our My Kitchen Rules 2018 hub.
UPDATE: My Kitchen Rules' Sonya and Hadil have apologised for their behaviour on the reality show, writing on Instagram:
There is more to the 'scandal' than meets the eye, however we take full responsibility for our words that came out of our mouths and we apologise. Like any reality TV show, no one but the people on-set filming 10-14 hour days know exactly what goes on behind the tears, the tension, the smiles, the reactions & the words exchanged.
While the contestants issued an apology to the general public, they refused to do so to the television network they say manipulated them.
We will not apologise to the network who twisted, provoked and fuelled this entire situation. We do however wish to apologise to the viewers for having to witness and endure the situation which should have never been allowed to go to air. We wish the remaining teams in the competition the best of luck. Sonya & Hadil x
Earlier, Mamamia reported…
It's a trick as old as time: in most reality TV shows, viewers are given a clear "villain" to love to hate.
From Davina Rankin in Married at First Sight, to Keira Maguire and Leah Costa of The Bachelor and Andrea Moss of The Real Housewives of Melbourne, it's a sure-fire way to boost ratings and 'audience interaction' at the same time.
And in this season's My Kitchen Rules, it was best friends Sonya and Hadil.
However, in lieu of Wednesday night's much anticipated elimination they shared on Instagram that they were "extremely disappointed" with their experience and treatment on the cooking show.
You know the experience that resulted in millions of Australians tuning in to watch this moment…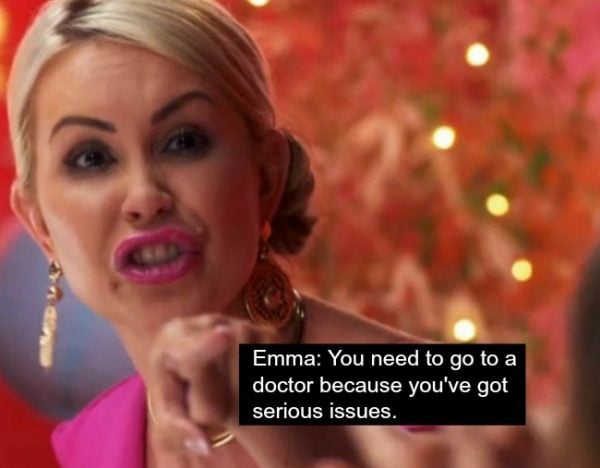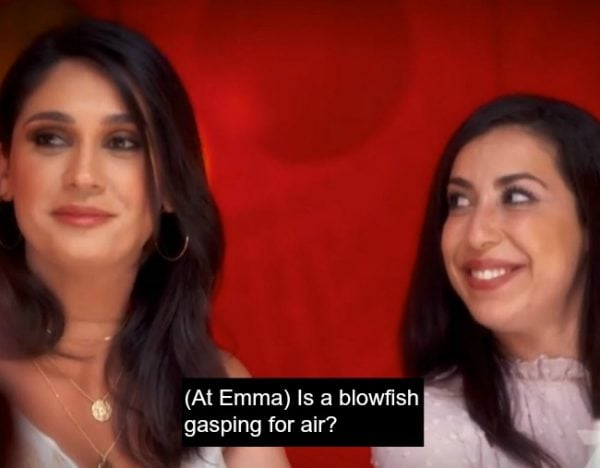 And the one that eventually ended in this moment:
And in an attempt to right, in their opinion, the show's wrongs, they posted 13 lengthy replies to their followers. Curiously, their Instagram account was also temporarily deleted on Wednesday morning.
"No one would have any idea what we've gone through," the duo wrote in a response to a commenter.
"We will both be happy when we're off air because MKR have bullied us enough.
"What the network has done to us has been extremely disappointing and a complete nightmare."
In their other responses to fans they accused the show's editors of unfairly portraying them and said the cooking show was "nothing more than a circus".
"Imagine how we feel watching the episodes back when the episodes have been extremely tampered with (the amount of editing is insane)," they wrote.
"I assure you people have acted a lot worst than us on the table, that [hasn't been] aired. Why do you think we are mentally ok with what this circus of a cooking show has created out of us?
"Because we know the truth and take comfort in that."
The NSW-based duo said that they were "constantly targeted" and "unfairly dismissed", and that they weren't the only team who "played up the drama."
"Everyone on that table could have been edited to look bad regardless, I stay honest, I call the food the way it is," they said.
"I am not in control of how we are portrayed but we lived it and can sleep well knowing the truth.
"Australia doesn't know the truth and if they did they would feel ashamed that they are attacking two women who are the victims."
Sonya and Hadil accept they are not blameless for their share of insults thrown at the dinner table, but they've said they still stand by what they said.
"We own everything we've said and there will never ever be an apology from us," they said. "We didn't do anything wrong."
"People will see this one day, when we are given a chance to speak the truth."
This makes the NSW-based best friends, the first ever MKR contestants to be asked to leave the show, despite judge Manu later saying that they could have won.
Mamamia has contacted Channel 7 for comment.
LISTEN: For your dose of television goodness, this week The Binge team unpack everything that happened in season nine of Will and Grace. Post continues after audio.