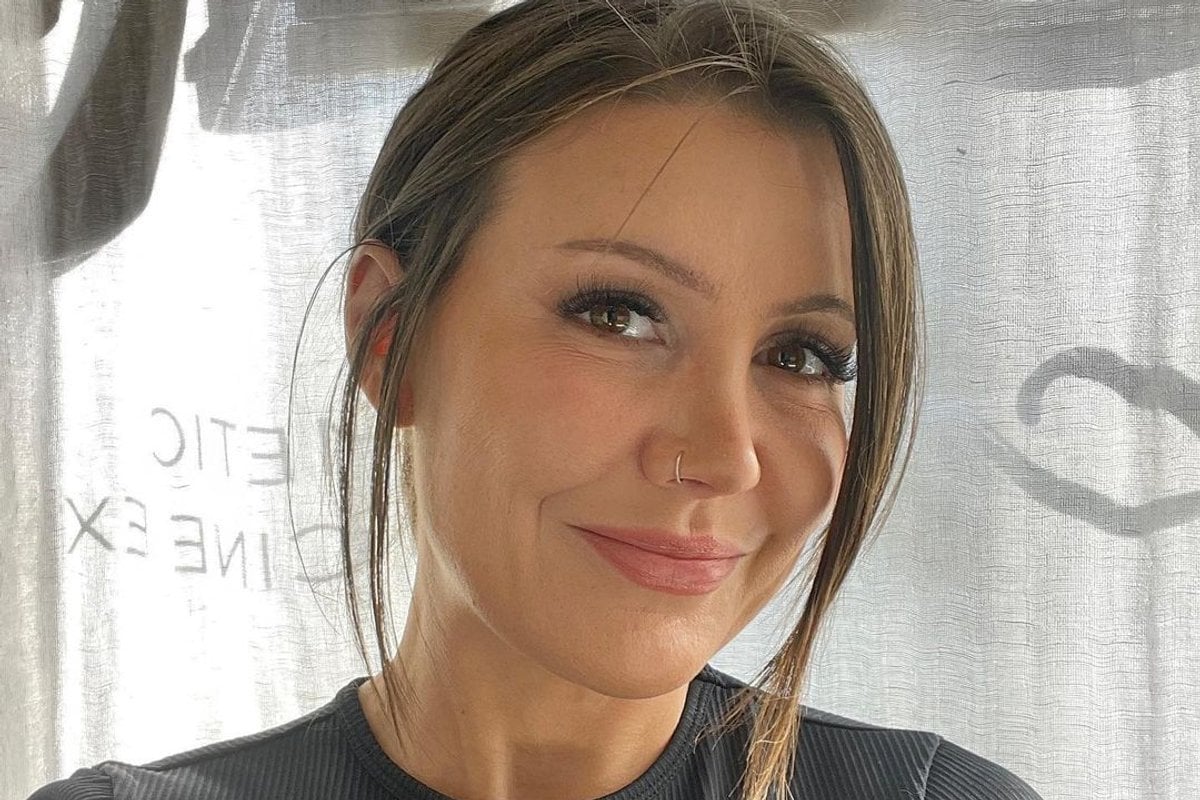 It never occurred to me that I might be attracted to women.
I'd always enjoyed male attention, was rarely without a boyfriend, and had no problem having sex with guys. My future had a husband in it, this I knew for sure.
Even after I slept with another woman, I brushed off the idea it meant anything at all.
We had hot, clumsy sex at a uni party after my fourth goon-and-juice had kicked in. She accidently elbowed me in the head while flinging her bra off, and we rolled around laughing about it before I went down on her.
Afterwards, she acted as if the night never happened, and I pushed the curiosity it awoke in me down into a pit of denial so deep, it wouldn't be retrieved for over a decade.
While you're here, watch 'You Can't Ask That: Lesbians'. Story continues after video.
It took the breakdown of my marriage to a man in my early thirties, and the realisation being a wife hadn't delivered the fulfilment it promised me, to finally dip my toe into queer dating.
Still, as I changed my Tinder settings to include women, I wasn't entirely sure I could discern between appreciating another woman's beauty (and body) and being physically attracted to it.