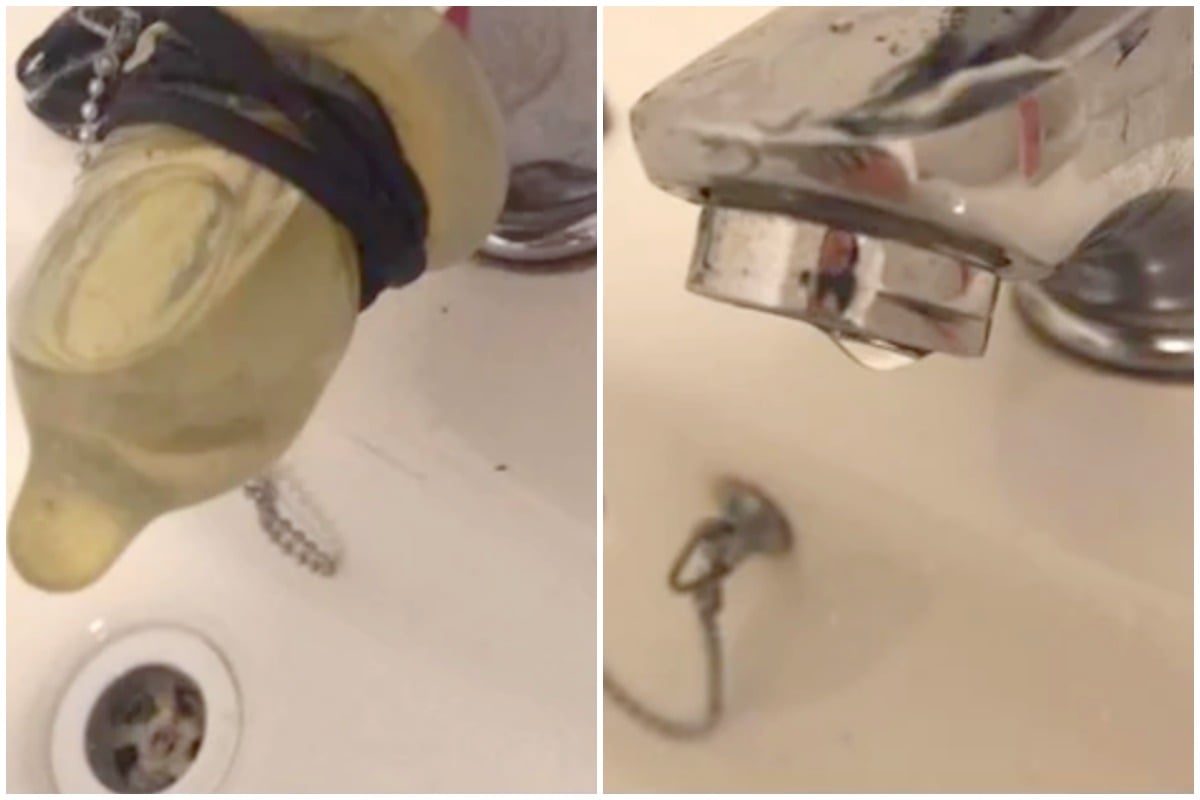 So it turns out that condoms are a multi-purpose item. Not only do they help prevent pregnancies and sexually transmitted diseases, but they can also help you…clean your taps.
A mother in the United Kingdom has posted her cleaning hack, which uses a condom to clean her kitchen tap, in Facebook group, Hinch Army Cleaning Tips.
The group is inspired by Instagram influencer Sophie Hinch, who's a cleaning guru with almost two million followers.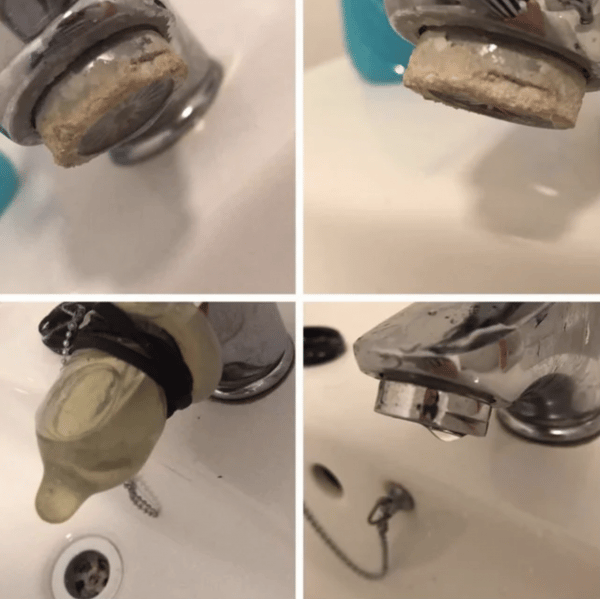 The mum shared before and after photos, explaining how the hack worked.
"I'm so impressed," she wrote. "White vinegar in a condom left overnight on the taps, no scrubbing after just used a sponge to wipe."
The woman explained that because she didn't have any "food bags, balloons or rubber gloves" at her disposal, she applied some lateral thinking and decided to 'upcycle' the "loads of free condoms" that were lying around.
(We are not entirely sure why she had loads of free condoms around, but still.)