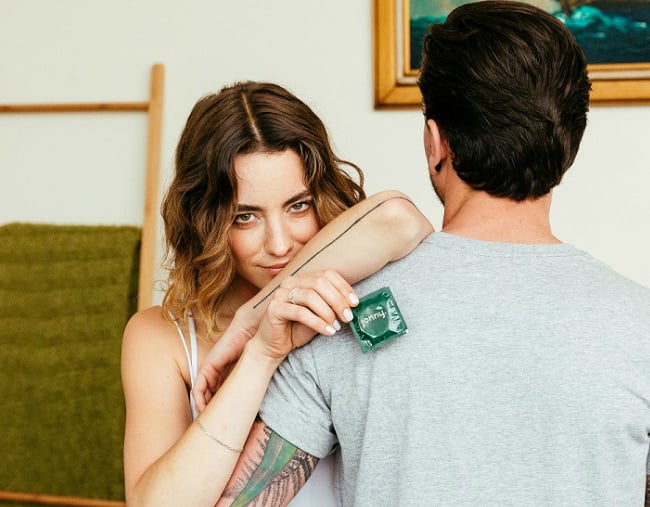 Condoms are a man's responsibility, right?
Well, Aussie entrepreneur Bec Park doesn't think so. She and her business partners Samantha Eades and Bec Villanti are out to change up the way we think about condoms with their female-friendly condom brand Jonny.
"It's not [just a guy' responsibility]. It shouldn't be. It's a 50/50 relationship. You've both got to be in it for it to happen. And it's as much the girl's responsibility as it is the guys," Bec tells Mamamia.
The three Melbourne women wanted to create a product that it was vegan-friendly and free from chemicals many other condom brands contain – but also empowered women to take care of their bodies and take condom buying into their own hands.
"Our own research confirmed that there's this age-old stigma and awkwardness around condoms. There's an awkwardness about buying them, there's an awkwardness about asking your partner to put one on.
"And I think it really stems from people just not being open and talking about healthy, sex-positive topics."
One old stigma she'd love to see completely gone is that a teen or young woman carrying a condom somehow makes her "slutty" - when in fact she's being smart and putting her own wellbeing first.