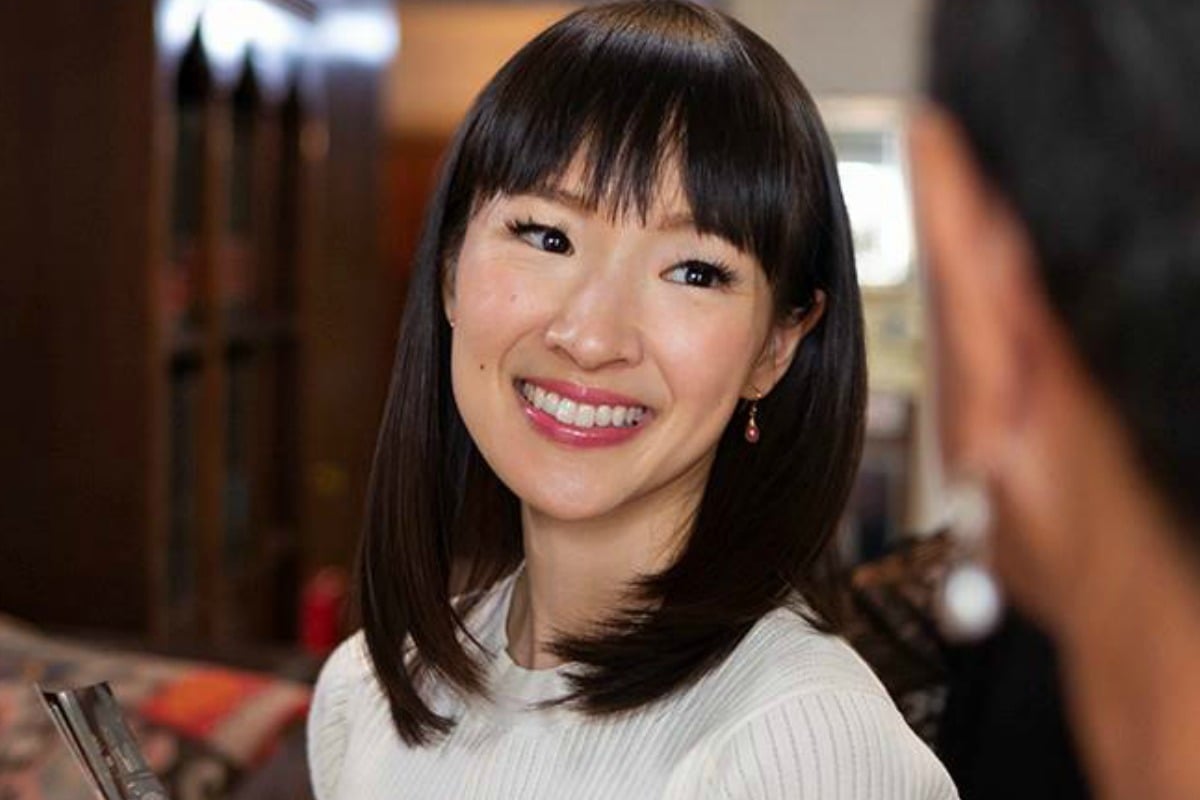 I'm a pretty good sport when it comes to adulting. I'll cook dinner for you, complete a full ASOS return (printing the form and visiting the post office) and organise a kids' birthday party. But the one thing that totally freaks me out is… cleaning.
I know what you're thinking. "Haven't you watched the Marie Kondo series on Netflix?" Been there, done that. And FYI, that's about tidying, and not getting rid of the scum on your shower screen. What I really, really want is a visit from Mrs Hinch, aka @mrshinchhome on Instagram – the latest cleaning sensation to hit the interwebs.
I believe that Mrs Hinch is the unofficial sixth Spice Girl: Cleaning Spice. She has the looks, energy and Britishness of a Spice Girl, and somehow she manages to make cleaning seem cool.
And just as the Spice Girls introduced all kinds of catchphrases to our teen lexicon ("zig-a-zig-ah" was good, "yellow man in Timbuktu" not so much), Mrs Hinch has a new word for cleaning that separates the wannabes from the Hinchers. Yes, her followers and acolytes are called "Hinchers" or the "Hinch Army" and their favourite activity is "Hinching": that is, cleaning.
If you're ever stressed (um, every day), all you need to do is look at the Instagram account of Mrs Hinch, whose real name is Sophie Hinchliffe. Aaaaah… the photos of her immaculate white and grey home are soothing to the eyes. You can practically smell the freshness.
And oh, her Instagram stories. She demonstrates how to clean all the big and small parts of her home. I'm writing as she shows me how to clean the inside of her fridge (which, admittedly, already looked shop-fresh to me). She's friendly, the advice and products are accessible, and it's all very satisfying to watch. It's the ultimate before-and-after that we need in our lives.
And for me, that's the best thing about Mrs Hinch – she explains and shares how to clean, without being mean or boring about it. She doesn't make me feel ashamed – she makes me feel motivated.
I hate cleaning, because I'm scared of dirty things, but I'm also scared of cleaning it up. I'm stuck in a cycle of grossness. And to be honest, I actually don't know how to do clean. As an adult, I feel too embarrassed to ask friends and family how to do basic cleaning. But then again, if I'm in a conversation when people are swapping cleaning tips, I want to die of boredom. Thank goodness for Mrs Hinch, then, who makes cleaning entertaining and desirable.
And now, here's everything you need to know about the fabulous Mrs Hinch, the cleaning influencer we all need in our lives:
Mrs Hinch is Sophie Hinchliffe. The 28-year-old hairdresser lives in Essex, England, with her husband, Jamie Hinch and her dog, Henry Hinch. On Christmas Day 2018, Hinchliffe announced that she's expecting a baby, "mini Hinch".