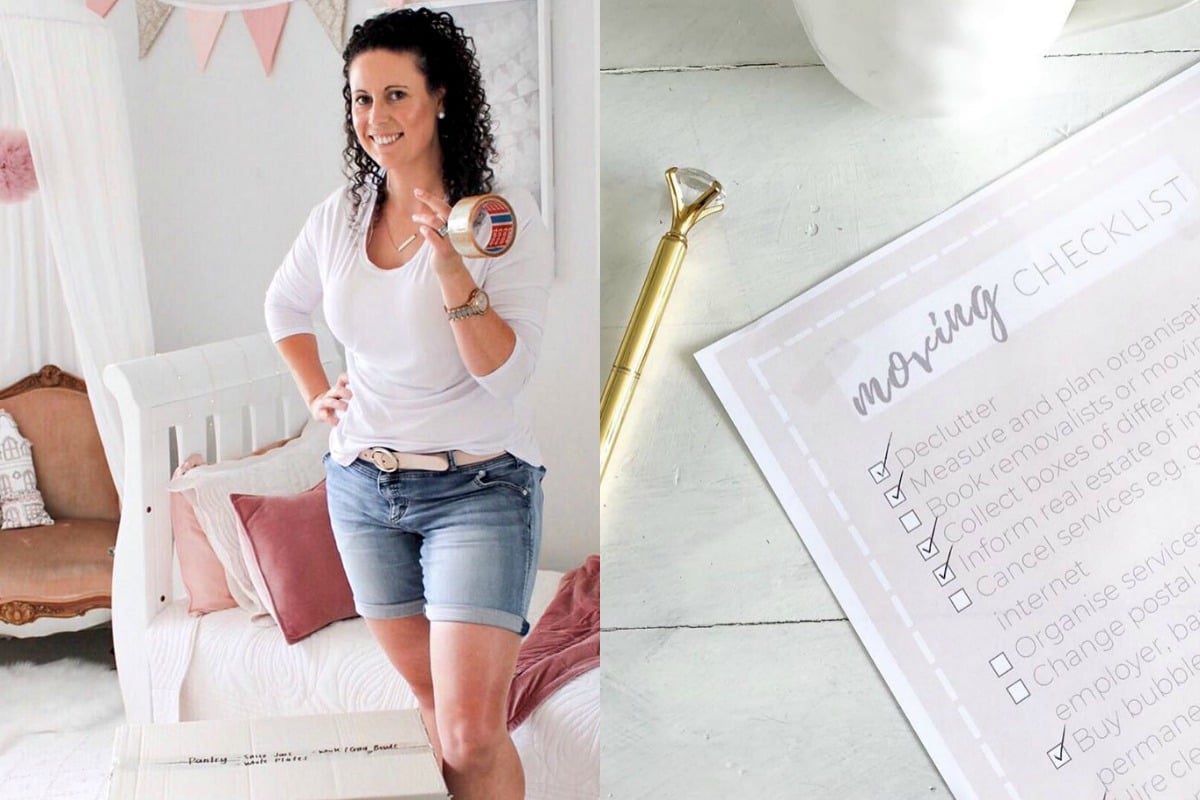 By now, I would consider my partner Dave and I professional packers and movers. We have moved four times in four years, so I guess we have kind of earned that title! And from this self-proclaimed professional packer (try saying that fast five times), I am here to offer up my 14 top tips for packing and moving.
1. Time
Time is everything… give yourself plenty of it! Packing ALL OF YOUR EARTHLY POSSESSIONS into little boxes is no easy task. Moving house can also be a really emotional time. So don't put extra pressure on an already stressful situation by leaving it to the last minute (says the queen of procrastination…).
Five tips to make rooms in your house look bigger. Post continues below.

2. Think small
In life we're always told to THINK BIG. DREAM BIG. ACHIEVE BIG. But with moving I am here to tell you the opposite *gasp* and… think small! Break the packing into small, manageable tasks. Plan to pack a certain cupboard at a particular time.
Once that's done, pat yourself on the back (trust me, you deserve it!) and move onto the next small manageable task. Before you know it, you will have completed a whole room. And then the next room and the next and then the whole house.
If you're a real freak like me, you can make yourself a planner with specific rooms you want to complete on certain days. I tell you, there is NOTHING more satisfying than ticking that bad boy off, room by room!
 

View this post on Instagram