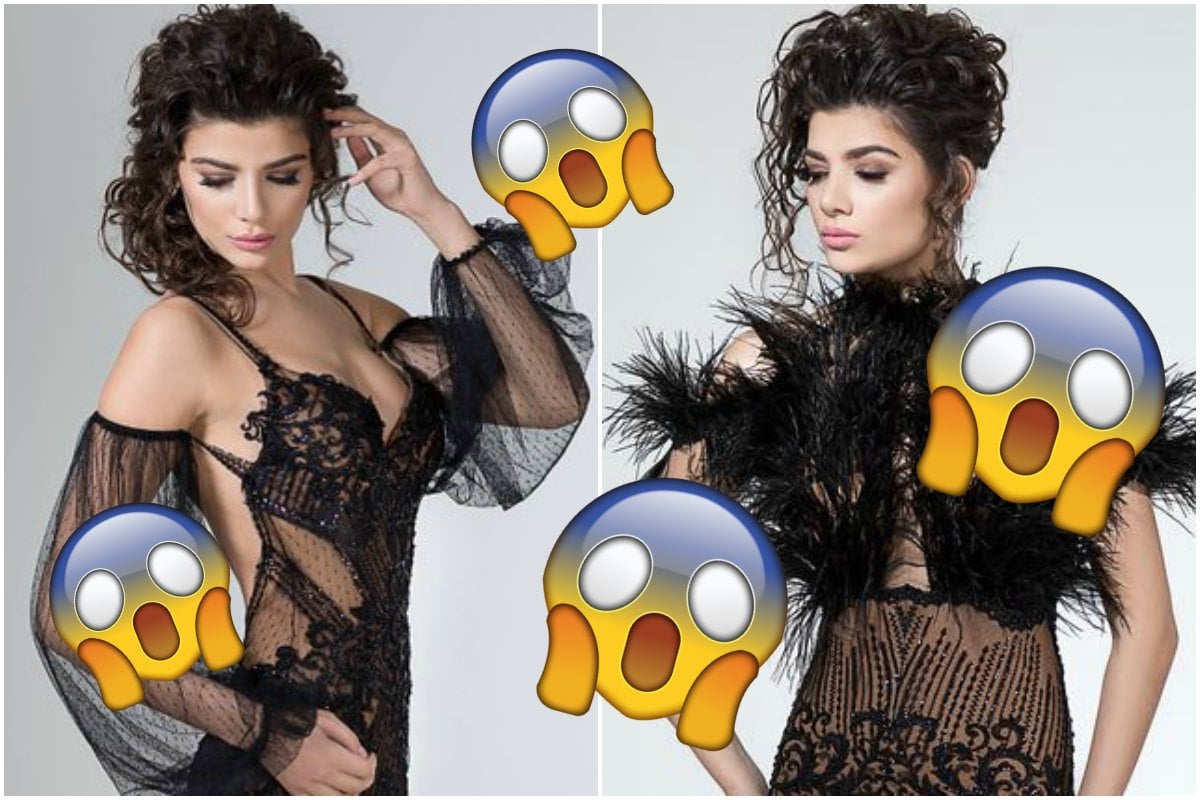 Bulgarian designer Tonena is making mother of the bride dresses that breaks all the rules of what is appropriate to wear to a wedding.
Let alone for a parent of the couple getting married.
Feast your eyes on this: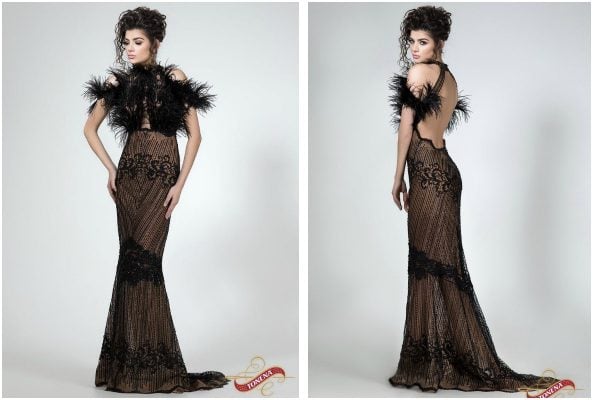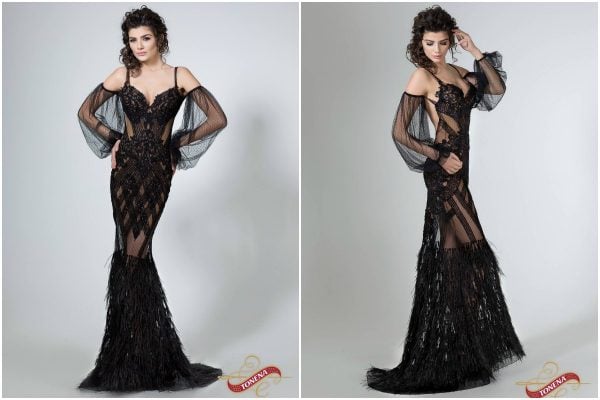 The "mob's wife" feathered option will set you back a pretty $1,971.67 and the sleeved number is considerably more exxy at $3,490.58.