Frankly, knowing what is and isn't appropriate to wear to a wedding is a minefield.
Not too short or revealing, but not too boring. No black or show-stealing prints, and DEFINITELY NOT white. When it comes to this rule, everyone has their own opinion, making it really darn hard to get it right.
An example of this comes from an eagle-eyed shopper who took to parenting forum Mumsnet after spotting what she thought to be an inappropriate Mother of the Groom dress online.
Behold, the offending dress: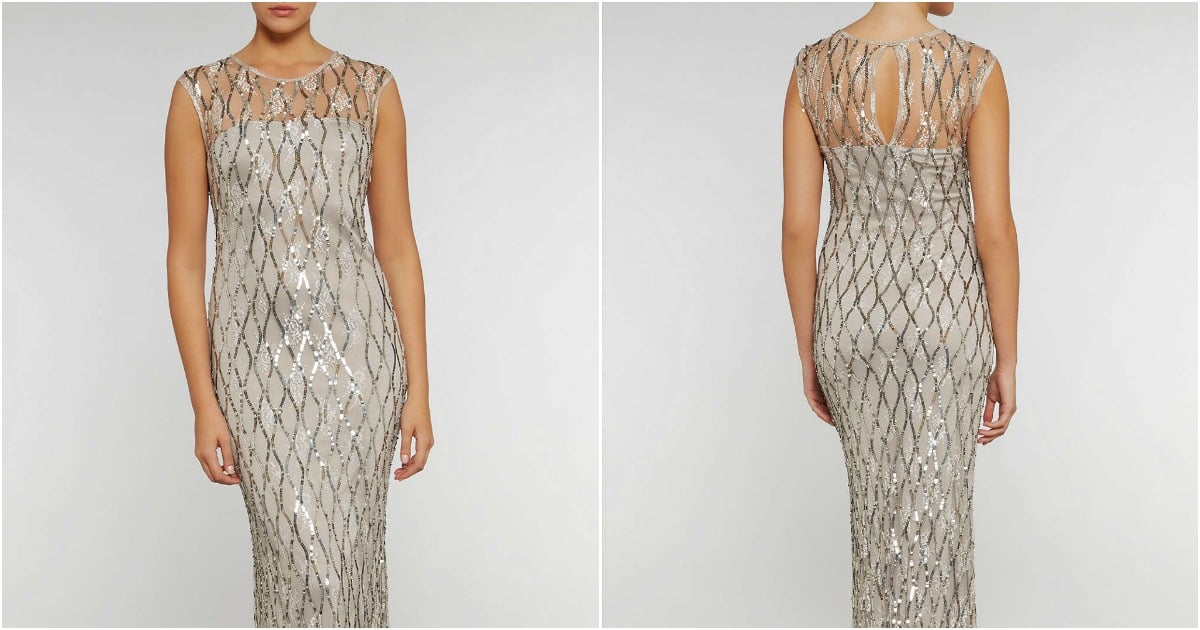 It's described by John Lewis as a "show-stopping sequin lace maxi dress"; the Gina Bacconi floor-length light silver gown is a "glitzy ensemble perfect for special events" featuring a zigzag sequin patterned overlay.
While browsing the online shopping website's formal wear, Mumsnet user LardLizard came across a review of the gorgeous gown from a woman claiming to have worn it to her son's wedding, receiving many compliments from fellow wedding guests.
"This isn't really a suitable dress for mother of the groom... wtf," the user said of the MOG's dress choice.
While some agreed with her opinion, pointing out the dress "could clash with a bridal outfit", others deemed the outfit as 100 per cent fine.
LISTEN: Mamamia Out Loud discuss the wedding trends that are so out of fashuuuun (post continues after audio...)
"This is absolutely fine for mother of groom," wrote one commenter, while another said they "really [didn't] see the problem".
"This dress is gorgeous and I bet the lady looks great in it, I'd be very proud if my MIL had the figure and confidence to carry it off..." another argued.
As for us? We have no doubt the MOG in question looked stunning on her son's big day. And who even knows what the go is with wedding outfit etiquette these days?
So we'll let you decide.
Do you think this mother of the groom dress is appropriate to wear to a wedding?