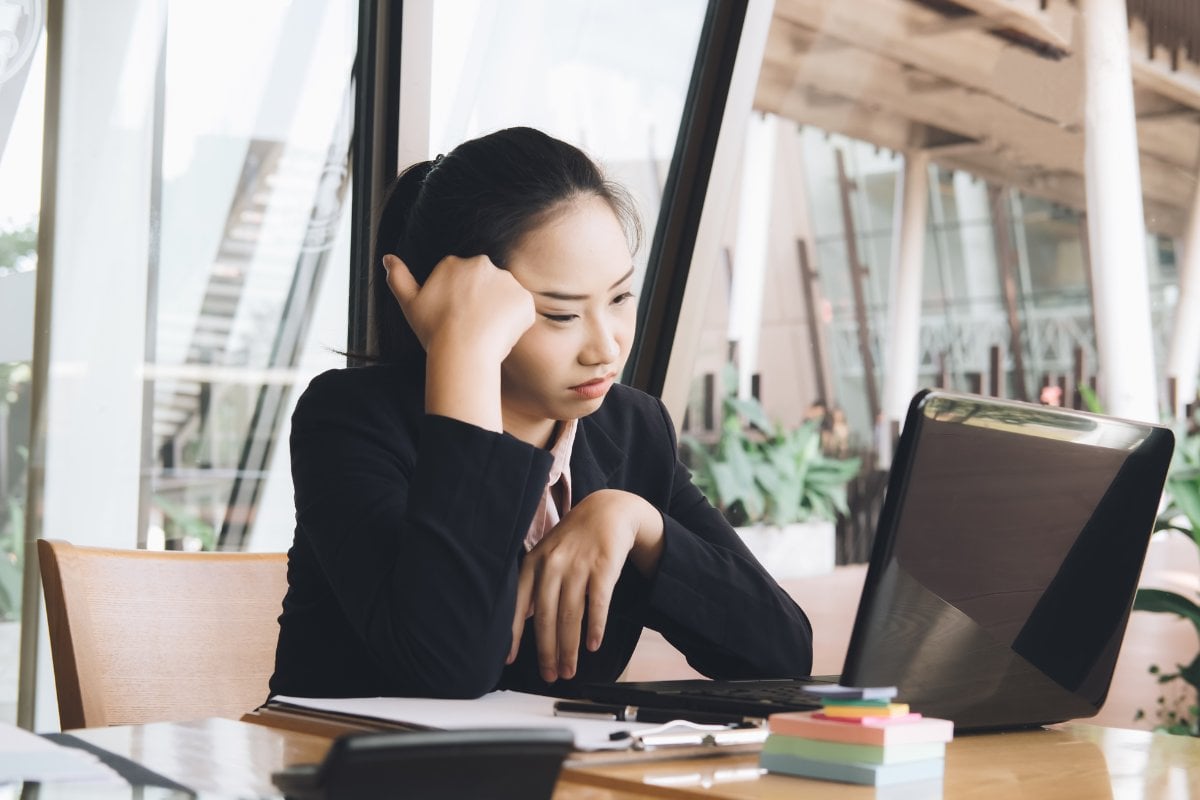 Content warning: This story includes mentions of suicide that may be distressing to some readers.
Workplace stress is, to some extent, inevitable. There's deadlines, the juggling of multiple priorities, and dealing with the occasional dose of office politics.
But in some instances, our work environments can lead to more than just a frustration or two.
Right now, Australia is dealing with a mental health epidemic. And sadly, suicide is the leading cause of death among Aussies aged 15 to 49 years old.
What the research tells us is there are certain industries that see higher rates of suicide among their employees compared to others.
Watch: the impact of workplace bullying. Post continues below.
These jobs are the worst for your mental health.
Generally speaking, high-risk occupations have the highest rates of poor mental health and/or suicide or suicidal ideation recorded among employees.
Examples of high-risk occupations include emergency service workers, and healthcare professionals and providers.
The irony is that in each of these jobs, the individual is striving towards keeping people safe and looking after the community. Yet in the process, it can impact their own mental health based on the confronting scenes they're witnessing firsthand.