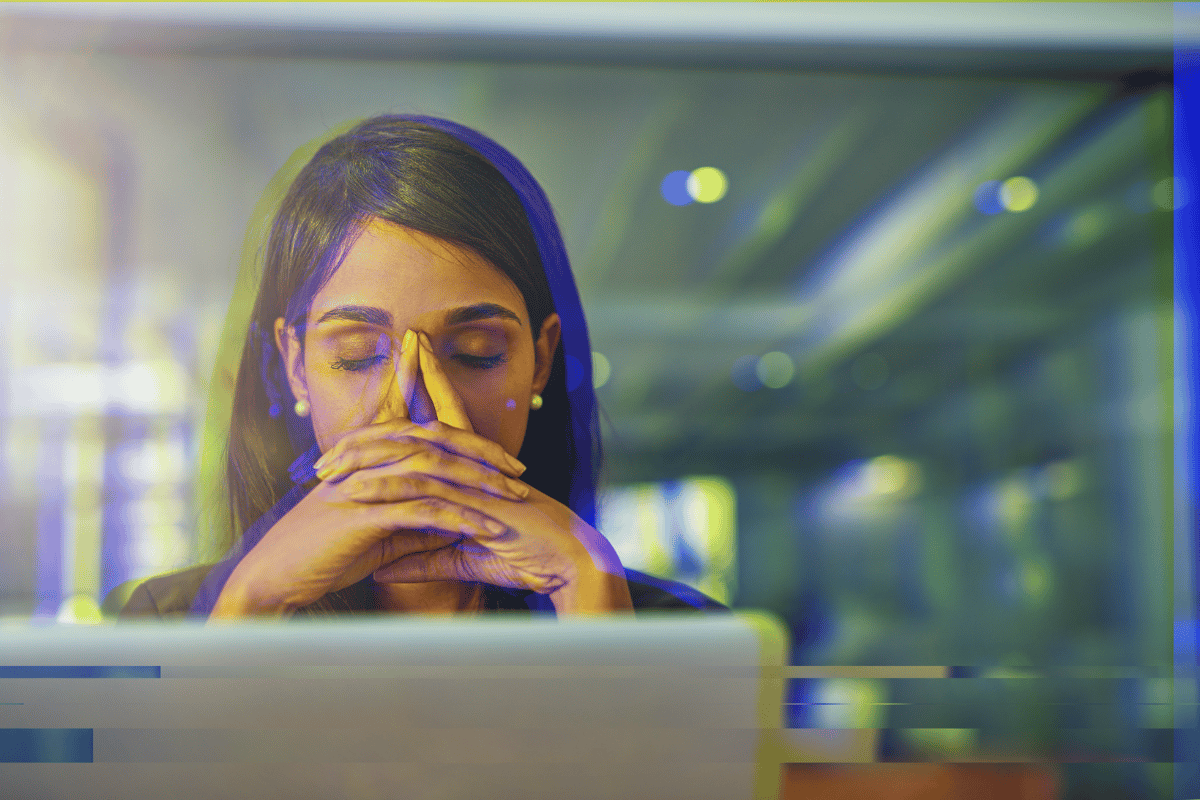 This post deals with depression and might be triggering for some readers.
Mina* is a woman in her 50s working in a customer service delivery role. She earns a good wage, she works from home and her colleagues are lovely. 
But the workload is overwhelming. 
To the point where she has started to see the signs of depression seeping in. And she's been left wondering how to pick up the pieces.
"As someone who has experienced serious mental health before, I know the signs," Mina tells Mamamia. 
"I know I can't completely blame my employer for how I'm feeling. But with the intense workload on top of my shoulders, I just don't know what to do or who to turn to. And given my specific workplace doesn't have mental health support services in place for employees, I'm left wondering if quitting my job is my only option out."
Watch: How to talk to people with anxiety. Post continues below.
Mina isn't alone. 
The Indicators of a Thriving Workplace Report has found that one in five Aussies feel their work has caused or worsened a mental health condition. 
The report also indicated that overwhelming workloads, low recognition, toxic workplace cultures, poor management and stressful job environments pose the greatest psychosocial risk to employees.
Michele is someone who understands how challenging it is to work in a stressful environment. She was a registered nurse with the Royal Australian Air Force for almost 20 years, and was discharged in 2017 predominantly due to her PTSD diagnosis.
For the time that she was part of the Australian Defence Force, Michele was deployed to a number of high-risk locations including East Timor, Iraq and Afghanistan.
Throughout her career she was often thrown into a state of "hyper-vigilance". And that, along with the confronting things she witnessed, left her struggling to cope as the experiences piled up.  
"I struggled on, trying to prove to everyone that I was okay. I was saying to myself, 'I won't show that I'm vulnerable, I won't show that there's anything wrong with me, because I'll lose my career'," Michele tells Mamamia.