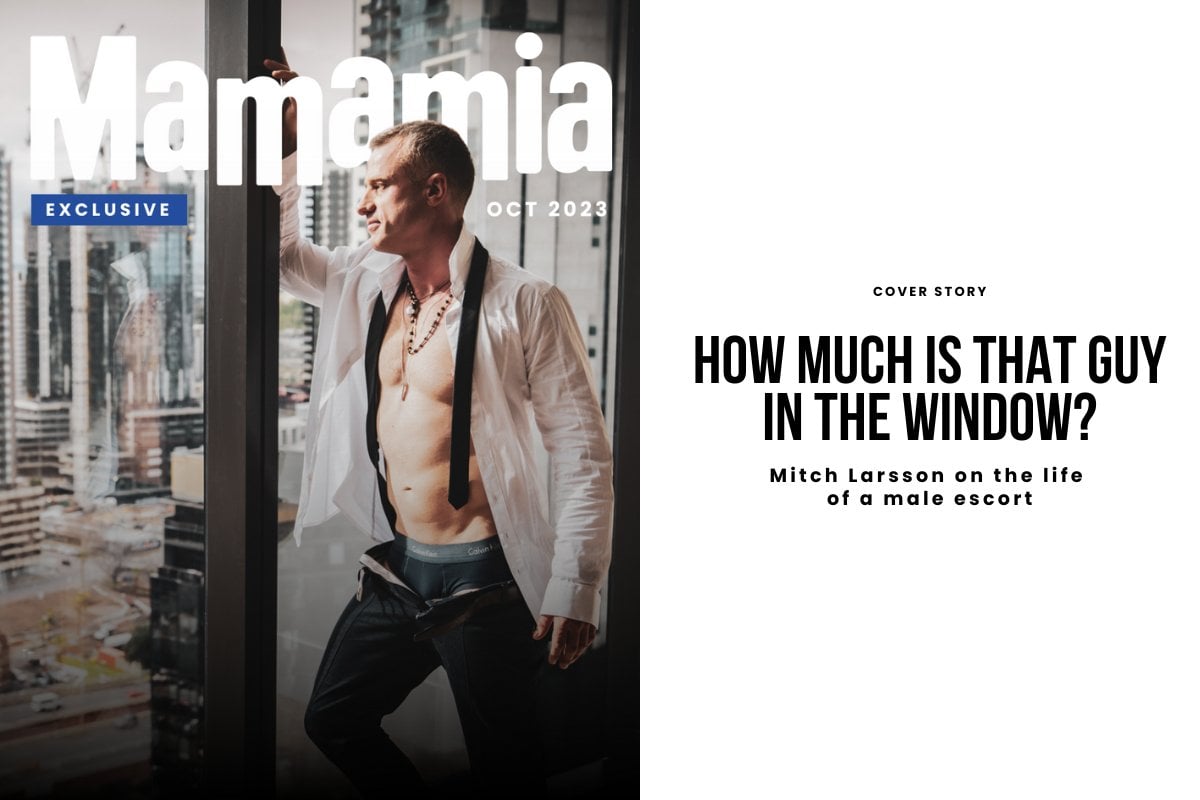 This an extract from Time for Her, by Australian male escort and author Mitch Larsson. Mitch, real name Dan Moon, lived the regular life of a married father, until a snap decision made in his forties changed his life. Prior to being a male escort, Mitch was a lawyer and professional photographer. Time for Her chronicles a two-year period in Mitch's life where he embarked on a journey as a male escort and learned the complexities of being paid to love.
We talked about our open marriage, my Tinder dalliance, and the launch of myself as a sex worker. But, in between, I also wished for my wife to have the same freedom I was asking for in my own life. I knew that if I was proposing an arrangement that would permit me to sleep with other women, it had to be equal, and so I told my wife that if she wanted to explore her sexuality with other people as well, it was something that would be fine with me.
It didn't sit particularly well with me, but it was important that I kept my end of the deal. The physical aspect of her being with someone else bothered me, but it was more than that. I think a lot of it had to do with my competitive nature.
I wanted my wife to live life to the fullest and to be happy, but the idea of another man pleasing her more than I could really affected me. Conceptually, however, it was exciting, and I still remember that time in our marriage as a place that felt engaging and alive.
Listen: A Male Escort On The Women Who Pay For Sex. Post continues after audio...