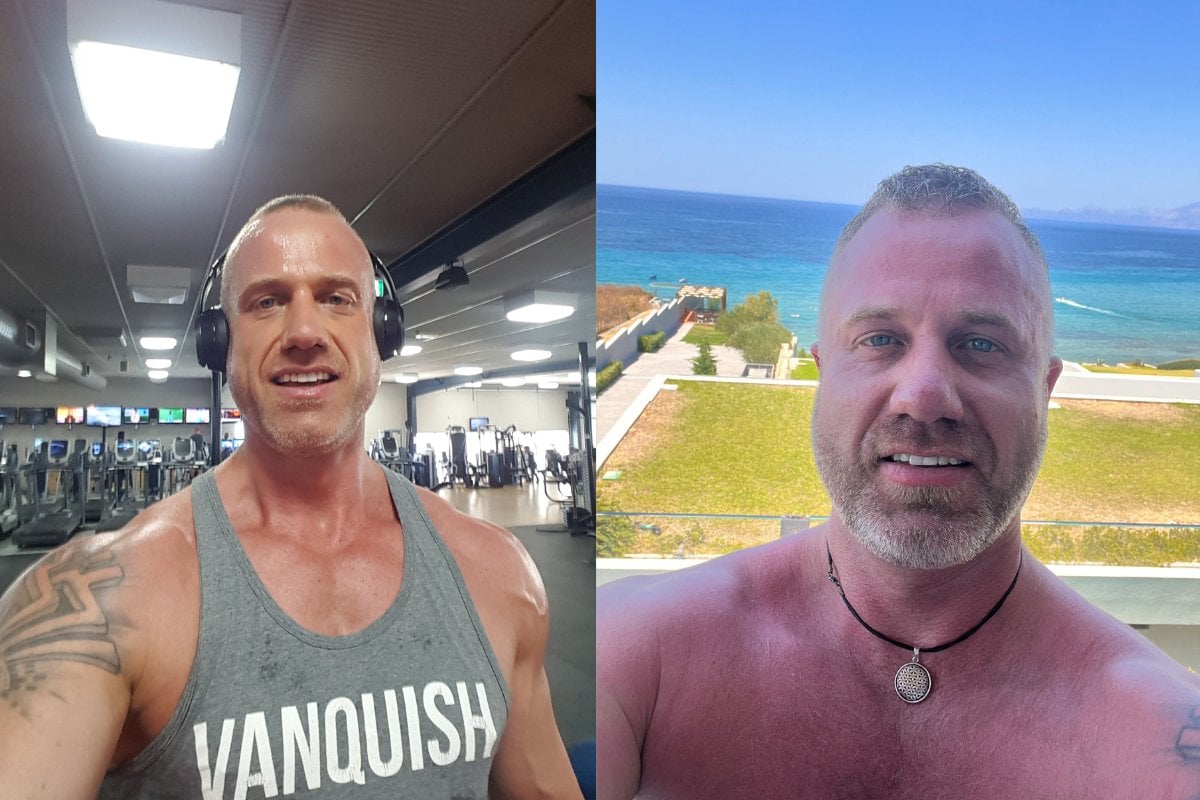 Almost five years ago, I ventured into the adult industry as a male escort with an equal mix of unwavering determination and blind faith, but completely devoid of any preconceived notions about the clients I would encounter or the nature of the job itself.
There was very little information out there about the job apart from the various ridiculous 'gigolo' movies, and there certainly wasn't any sort of coaching or support services for men who were considering it.
I made an educated guess that my clients would typically fall within the age range of 30 to 60, with roughly half of them being married.
Watch: Things you want to know about Escorts. Story continues after video.
I anticipated that my role would predominantly involve being a non-judgmental confidant and a passionate lover - assuming I managed to attract any interest at all.
As my career evolved, I found that my initial demographic estimations were fairly accurate.
What truly astounded and gratified me however were the motivations behind my clients' decisions and the therapeutic nature of the work itself.
All of my clients had a need to feel confident and attractive, most were very body conscious and many were looking for the experience of being with a man after long periods of being alone.
I knew that loneliness would play a huge role in why a client might reach out to me but it never occurred to me that the loss of a partner would so often be the reason for that loneliness.
It's inevitable that as we age, it becomes increasingly likely that our loved ones will pass away, so being approached by older widows didn't come as a surprise to me.
What truly challenged my resolve, yet simultaneously filled me with an extraordinary and profound sense of purpose, were the younger clients who had their partners taken from them abruptly and usually in the midst of a perfectly happy and healthy relationship.
In a general sense, I would estimate that clients like these typically reached out to me around two to three years after experiencing their loss and on many occasions, their initial inquiries didn't always culminate in a meeting.
Many women sent me messages that seemed to be more of a tentative exploration, almost as if they were testing their emotional state in order to determine whether there was even a slight possibility they might feel comfortable with another man.
Many I never heard from again, whereas others slowly mustered up the courage to see me.
When we did eventually meet, I sensed an extra level of vulnerability and our interactions typically unfolded at a slow and deliberate pace and often over a couple of bookings.
It was a rarity for them to evolve into what I would characterise as a 'regular' client but to me, that was an indication that they were already on the path towards healing.
Just to clarify, I'm not advocating that engaging an escort is suitable for everyone.
I'm merely suggesting that if approached with careful consideration and selectivity, they are a perfectly acceptable option to explore how it might feel to be with another man in a safe and non-obligatory environment.
Also, most should offer a brief chat over the phone first to help with your decision and 'social dates' without intimacy are also very common.
In my memoir, 'Time For Her - A Memoir of True Romance', I recount my experiences with an older woman who had lost her husband.
During our initial meeting over dinner, our conversation eventually turned to the circumstances of his passing and its profound impact on her life but she never delved into specific details about him.
Listen to No Filter with Mia Freedman, Amanda Goff was once Australia's highest paid escort. After eight years as Samantha, Amanda received some surprising news after a series of confronting experiences prompted her to seek help. Post continues below.
At that moment, I sensed what would become a recurring theme with future clients - the need to temporarily set aside their grief during our brief time together in an effort to counteract any lingering feelings of guilt, shame or judgment, both from within themselves and, perhaps, from their departed loved one.
My role, as I saw it, was to give my clients my full attention and a comforting male presence initially, with the option of physical intimacy available to them if and when they felt ready.
I couldn't possibly feel the pain they had endured and I didn't pretend to.
I saw myself as a guide, and, ideally, a catalyst for helping them gradually become comfortable with the idea of opening their hearts to an entirely new connection and I think that's the hardest part of the journey - the process of accepting that the grief will always remain a part of you, but also giving yourself permission to trust another and to choose happiness.
Feature Image: Supplied
Calling all bathing lovers and skincare enthusiasts! Take our survey now to go in the running to win a $50 gift voucher.
Unlock unlimited access to the best content for women