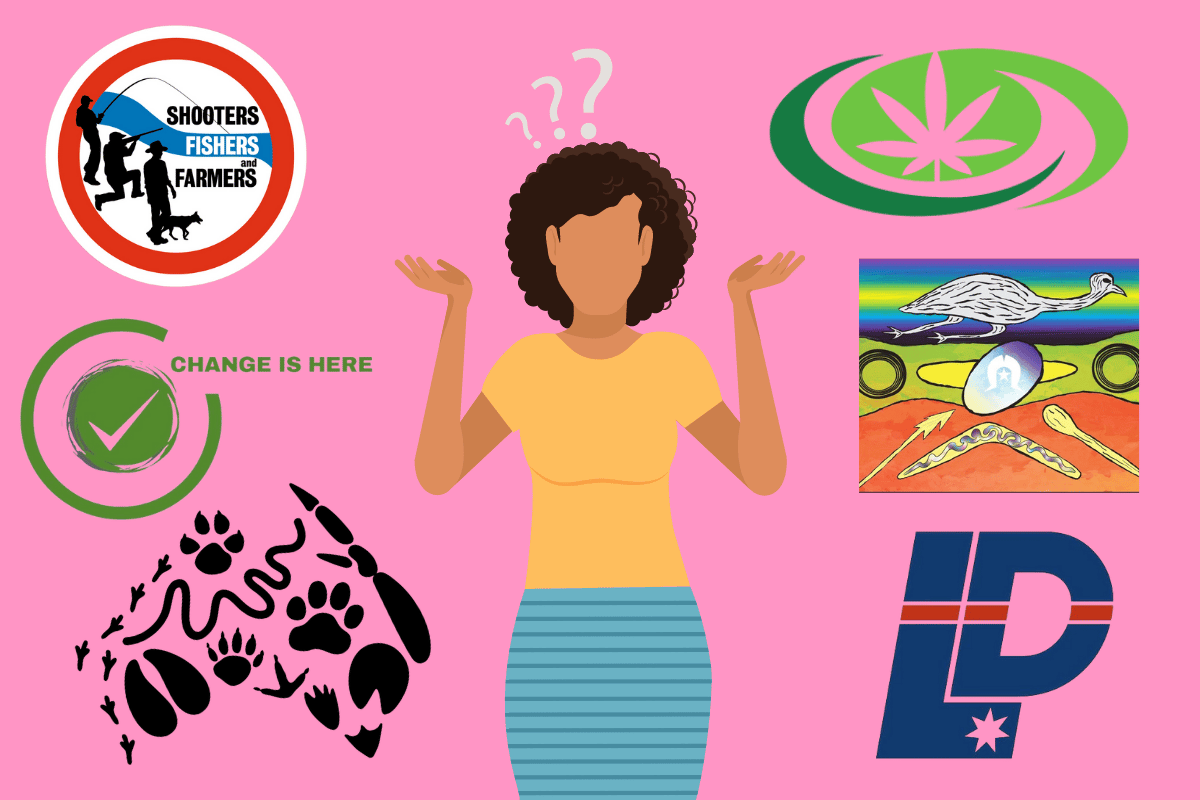 To keep up to date with the federal election campaign as we head to the polls to vote on May 21, visit our election hub page. There you'll find analysis, explainers and all the results of our Mamamia Votes survey.
As someone who decided to vote early, I was surprised to see just how many political parties there were on the ballot paper that I had never heard of.
Going back and forth, I knew I'd personally struggle to number one to 12, so I decided to do the top-six option. And even then I found it difficult. Because dotted around the major political party boxes, there were a dozen parties that felt completely foreign to me. Party names I hadn't seen before.
My fear was that I would vote in high preference for a party that didn't at all align with my views. A fear that a party masquerading themselves by an inconspicuous name, actually stood for something I would never throw my support behind.
To make things less confusing for everyone who is yet to vote, here is the guide I wish I had before entering the polling booth. 
But first, watch: Where the major parties stand on climate change. Post continues below.
Animal Justice Party.
Like the title suggests, this party loves animals and essentially wants to seek out justice for them.
The Animal Justice Party has a "long-term vision for a kinder Australia", aiming to give a political voice to animals, to pursue the vital issues of animal protection through Australia's political system and encourage political parties to adopt animal-friendly policies.
The party has candidates across Australia, except for the Northern Territory.
Australian Christians Party.
This party is on the conservative side, hoping to elect a "Christian voice amidst the voices in parliament". The Australian Christians Party plans to see marriage as "only between a man and woman", has zero tolerance for drugs, and suggests an inquiry into increasing the legal drinking age to 21.