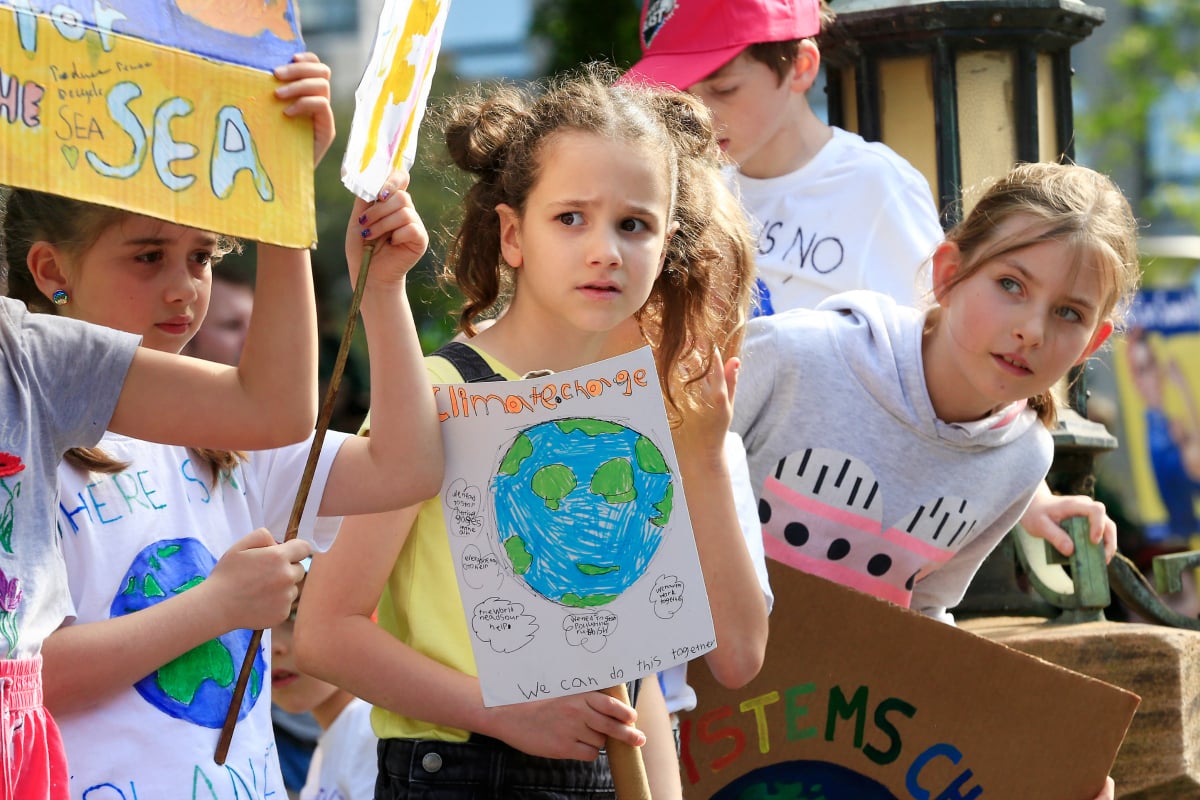 These days climate change deniers — or climate change sceptics, as some prefer to be called — don't actually tend to dispute that the climate is changing.
After all the numbers are there: the six warmest years on record since 1880 were 2014-2019; average sea-levels have risen 23 cm since the late 1880s; ice sheets are shrinking by more than one hundred billion tonnes every year; and so on, and so on.
Instead, their 'denial' typically centres around the role of humans in contributing to that change. They don't think we're to blame, nor that we should panic. All those kids marching in the streets? Brainwashed, they say. The activists warning of the unfolding threat to ecosystems and human lives? Alarmist greenies.
Watch: Jane Goodall on leaving a better world for our children.
But the thing is, unlike climate change sceptics, those 'alarmists' actually have science on their side; decades of credible, peer-reviewed research undertaken by thousands of scientists around the world.
Below, we take a look at some of the key findings so that you can effective conversation with someone who denies the human-driven climate change emergency.
But first, a quick refresher…
---
Climate change is…
changes in typical weather patterns (and related changes in oceans, land surfaces and ice sheets), occurring over a long period of time.
Climate change is caused by…
excessive greenhouse gases entering the atmosphere. The most important greenhouse gases are water vapour, carbon dioxide and methane. A certain amount occur naturally and act like, well, a greenhouse, in that they trap heat radiation and warm the lower atmosphere, making the planet warm enough for us to inhabit. But since the industrial revolution of the late 1700s, we humans have been adding more and more gasses to that greenhouse, mainly by burning fossil fuels and deforestation. And well, we're startin' to really sweat in here.
---
Righteo.
With that context under your belt, here are five of the most common arguments put forward by climate change sceptics and how you can refute them.
'Scientists are divided on whether humans have caused climate change.'
Not true. A 2013 analysis of nearly 12,000 studies showed that at least 97 per cent of actively publishing climate scientists agree that climate-warming trends over the past century have been caused by human activity.