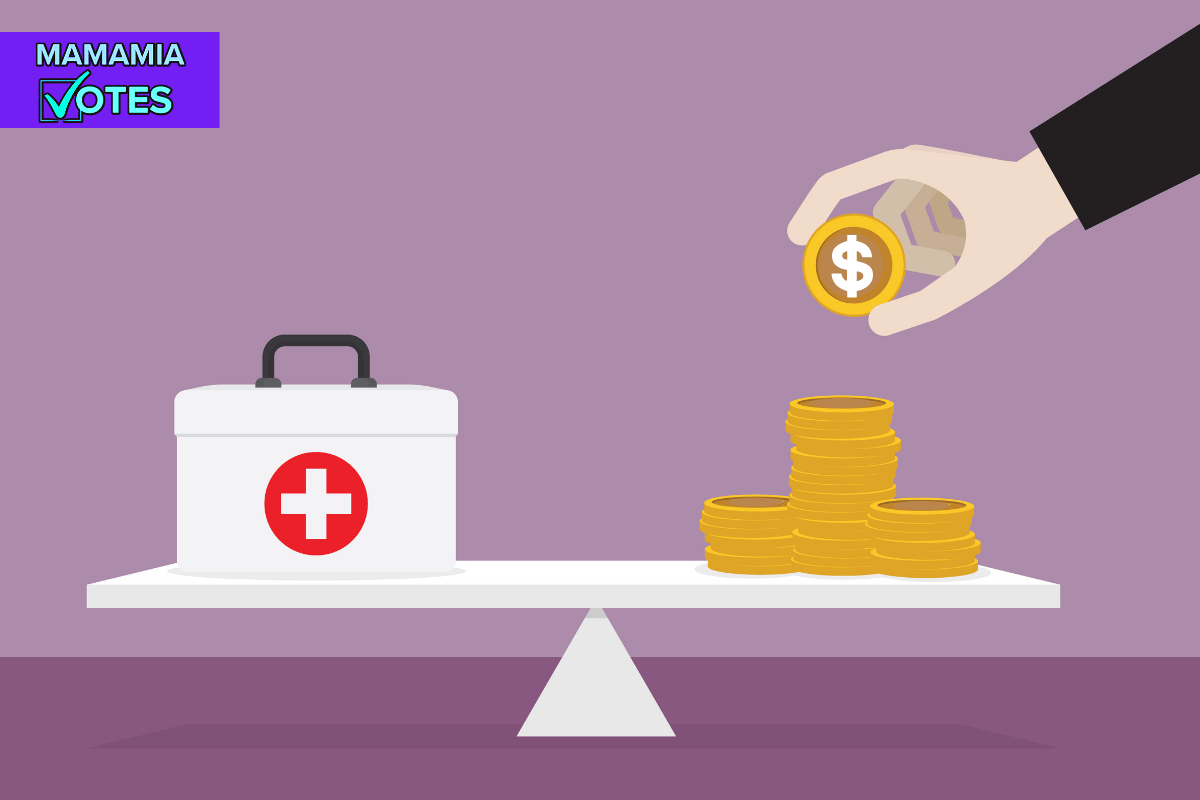 To keep up to date with the federal election campaign as we head to the polls to vote on May 21, visit our election hub page. There you'll find analysis, explainers and all the results of our Mamamia Votes survey.
Healthcare is one of the major issues parties are focusing on this election. And it's not hard to see why.
Over the past three years, the COVID-19 pandemic has placed an exorbitant amount of stress on our country's healthcare and aged care sector. 
Workers were pushed to the brink, patients had their elective surgeries postponed and many of us struggled with our mental health. 
So with the federal election less than two weeks away, it's no surprise healthcare is a top issue on the minds of Aussies right now. 
In fact, over half (52.4 percent) of the 5,000 people surveyed in our Mamamia Votes survey said health and hospital funding will decide how they vote in the polls. 
To help you decided where to place your vote, we've broken down where the major parties stand on healthcare. 
The Coalition. 
When it comes to healthcare, one issue the Coalition have been called out for is the mishandling and supposed defunding of Medicare.
However, Greg Hunt, Federal Minister for Health and Aged Care, says that's "completely false".
Speaking to Mamamia's daily news podcast, The Quicky, Hunt said, "One of the things I'm most proud of is that we've taken our funding from $19 billion under the previous government to this year $31 billion.