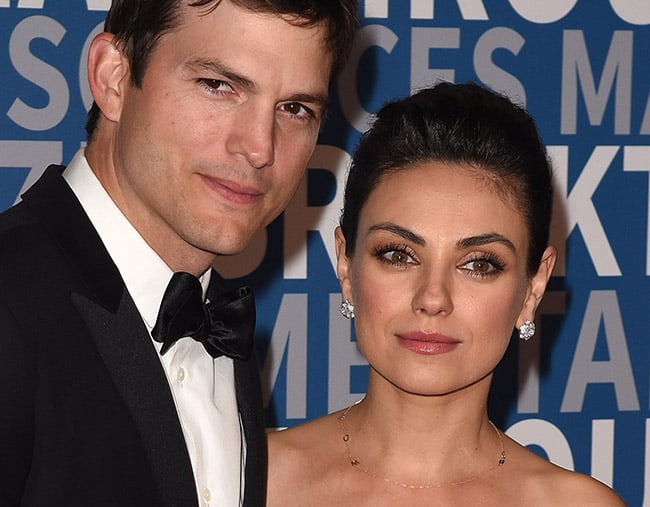 Fans of That 70s Show were overjoyed to find out on-screen couple Mila Kunis and Ashton Kutcher were dating in real life.
But in 2011, when the actress broke the news to her mum, Elvira Kunis, the Ukranian-born retired teacher was not so thrilled.
In fact, she swore at her daughter in Russian.
The 34-year-old recounted this delightful anecdote while speaking to fellow actor Dax Shepherd on his podcast Armchair Expert this week.
Kunis told Shepherd that she was driving with her mum around Laurel Canyon, Los Angeles when she chose to break the important news.