Stress and anxiety take can manifest in many forms but for Hollywood icon Demi Moore the toll placed on her body left her in the dentist chair and without front teeth.
"I sheared off my front teeth," Moore told Jimmy Fallon earlier this week.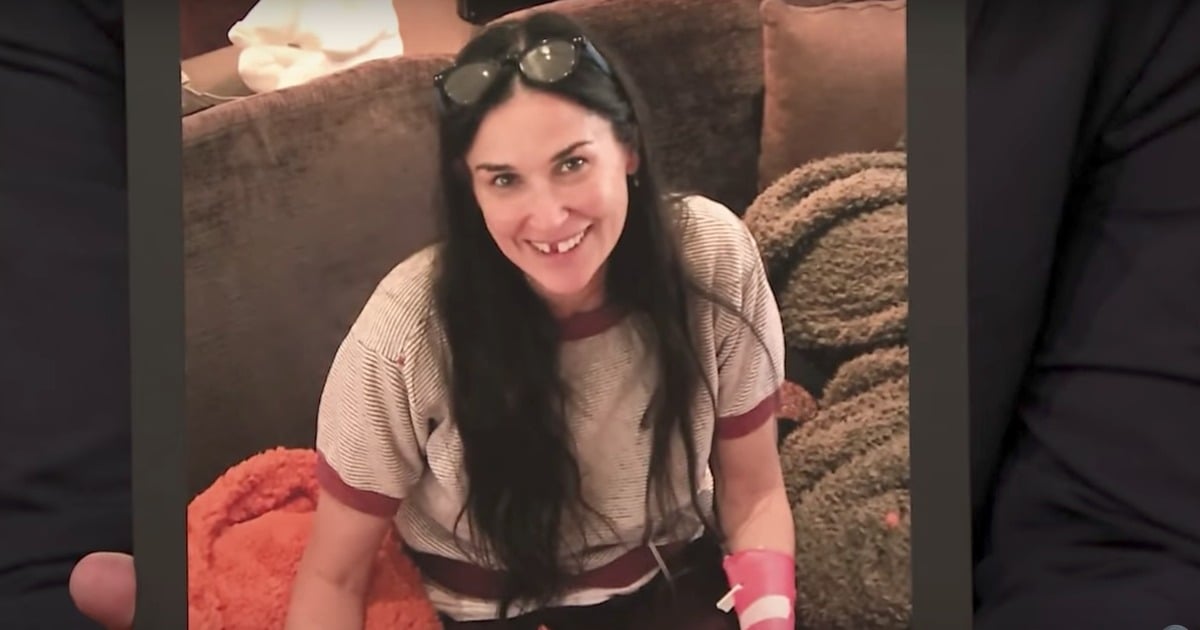 "I'd love to say it was skateboarding or something really kind of cool, but I think it's something that's important to are, because I think it's literally, probably after heart disease, one of the biggest killers in America, which is stress."
Aiming to create awareness around the effects stress can have on the body, the 54-year-old mum-of-three continued.
"Stress sheared off my front teeth... They happened a year apart but the fact remains that I sheared off both my front teeth," adding, "Thank God for modern dentistry. Without it, I wouldn't be smiling on the red carpet."
Listen: Did you know there's a list of everything making people stressed? Post continues... 
During the interview, which was to promote her upcoming film, Rough Night, Moore shared a photo of herself without her front teeth and a video of her laughing and singing at the dentist, explaining that she wants to show people that being at the dentist can be "a lot of fun" and not something to be afraid of.
While Moore didn't offer a detailed explanation as to how her front teeth fell out, US dentist Dr Gary Glassman told Page Six it's likely that jaw clenching and grinding was behind her experience, as both can flare up during periods of anxiety and stress.