1. Bachelor's Michael Turnbull has slammed Alex Nation for 'leaking their private messages' and oooooooh boy.
It would seem like Michael Turnbull's life post Bachelor in Paradise is proving to be a bumpy one.
First he was caught possibly staging paparazzi photos with Married at First Sight's Sarah Roza (he's since cleared this up) and then ex-Bachelor contestant Alex Nation told Woman's Day that Turnbull contacted her via Instagram to "grab a coffee" to stage paparazzi shots.
But now the 37-year-old is fighting back.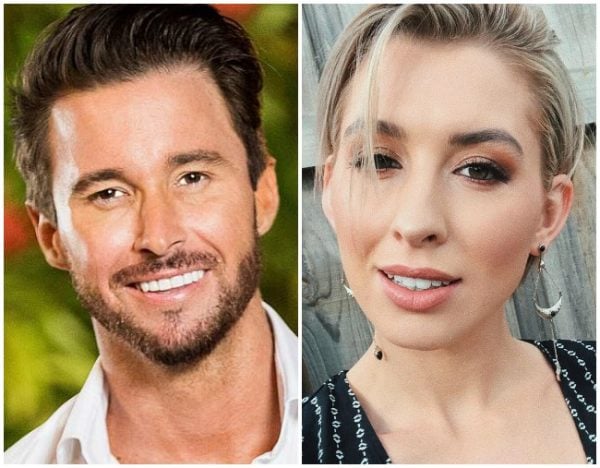 Speaking to the Daily Mail, Turnbull has completely denied Nation's allegations.
"At no stage did I mention staged pap photos," he said.
"It's disgusting Alex would send someone's private messages to the media and make false claims to the media just to make a few dollars."
Instead the real-estate agent says he reached out to Nation to ask her to participate in a photo shoot he needed "for some branding, not for media".
"I think it's very ironic she is the one who sent my screenshots to the media," he added.
"That's embarrassing for her."
2. The A-lister celebs who were "confirmed" as royal wedding guests, yet just... didn't show.

We don't know about you, but in all the hubbub over Amal, George and Oprah, we totally didn't realise there were some guests we were expecting that just never arrived.
The Spice Girls.
Where were the Spice Girls? Like weren't they meant to be performing? Yet, of Ginger, Scary, Sporty, Baby and Posh only Victoria Beckham entered St George's Chapel. So what happened?
Well, Mel 'C' Chisholm has already cleared it up, telling Nova radio hosts Fitzy and Wippa on Friday the reason the singers weren't there was quite simple: they weren't invited.
"Well, first of all, I should clear up the invitation part of it... we weren't invited.
"We were never invited. We were never invited to perform. I think it started with an interview Mel B gave in America. I think it started as a joke. Then the world's media went a little bonkers."
Yep, seems we all needed to be a little more careful in taking jokes a little too seriously.
3. This is what Chrissy Teigen's life currently looks like, a few days after giving birth.

Chrissy Teigen has always been good at keeping it real.
And in her latest Instagram photo, taken just a few days after giving birth to her son Miles Theodore Stephens (FYI John Legend's real last name is Stephens), she's showing us what her life currently looks like - "Asian pear underwear" and all.
Yep, no flowy top demurely exposing one breast with a baby attached as mum lovingly gazes down. For Teigen, it's all post-partum disposable mesh undies and a messy bun while her eldest child, Luna, plays in the background, wandering almost unintentionally into the shot.

Chrissy captioned the image with a message encouraging her followers to check out comedian Ali Wong's new Netflix special Hard Knock Wife - which too offers a refreshingly realistic (and hilarious) take on wifedom and motherhood.
BRB.
4. "I guess you can't have everything": Sophie Monk reflects on being single, when she doesn't want to be.
After two engagements and a very public breakup with Stu Laundy  - Sophie Monk is used to speaking about her relationship status.
The host of Channel Nine's Love Island Australia, set to drop this Sunday the 29th of May, got very candid about love in an interview with TV Week.
"It's not looking great on the relationship front," she said.
"I'd love to meet someone right now, but it just hasn't happened yet."
Despite this, it's not deterring her from living her best life and says she's doing 'everything she wants to do'.
"I've got great friends, family and a fun job. The only thing I'm missing is a good partner, someone to share it all with. But I guess you can't have everything," she reflected.
The 38-year-old is choosing to approach her lacking love life with a strictly glass-half-full mentality, and says her non-linear path to romance has made her a better person.
"I've spent years trying to impress people and trying to be what they want me to be. I've let go of that now and it's very liberating," she says.
"Maybe I'll meet someone overseas [during filming] who's keen to move here."
Onwards and upwards Sophie, onwards and upwards.
5. From the Clooneys to Oprah: How Meghan Markle and Prince Harry met their celebrity guests.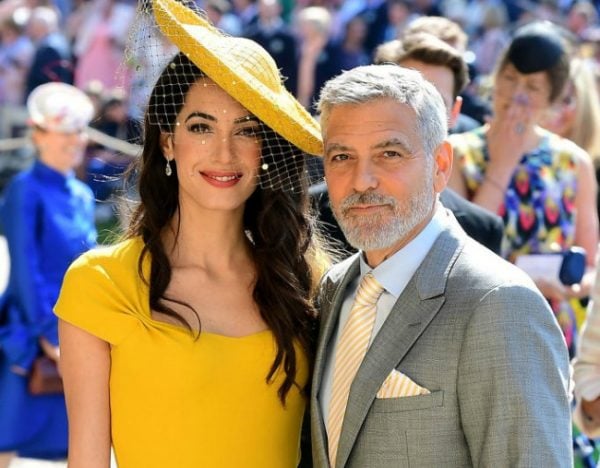 When we saw the likes of Oprah, George and Amal Clooney,James Cordon and Tom Hardy at the royal wedding, it got us thinking - how did they score an invite to the wedding of the year?
Understandably, Meghan Markle would have quite a few Hollywood connections made through her career as an actress, but as it turns out, so does Prince Harry.
For example, we had no idea the Duke of Sussex was friends with Tom Hardy, James Cordon and Carey Mulligan.
We untangle just how the royal couple met their celebrity guests, click here for more info.