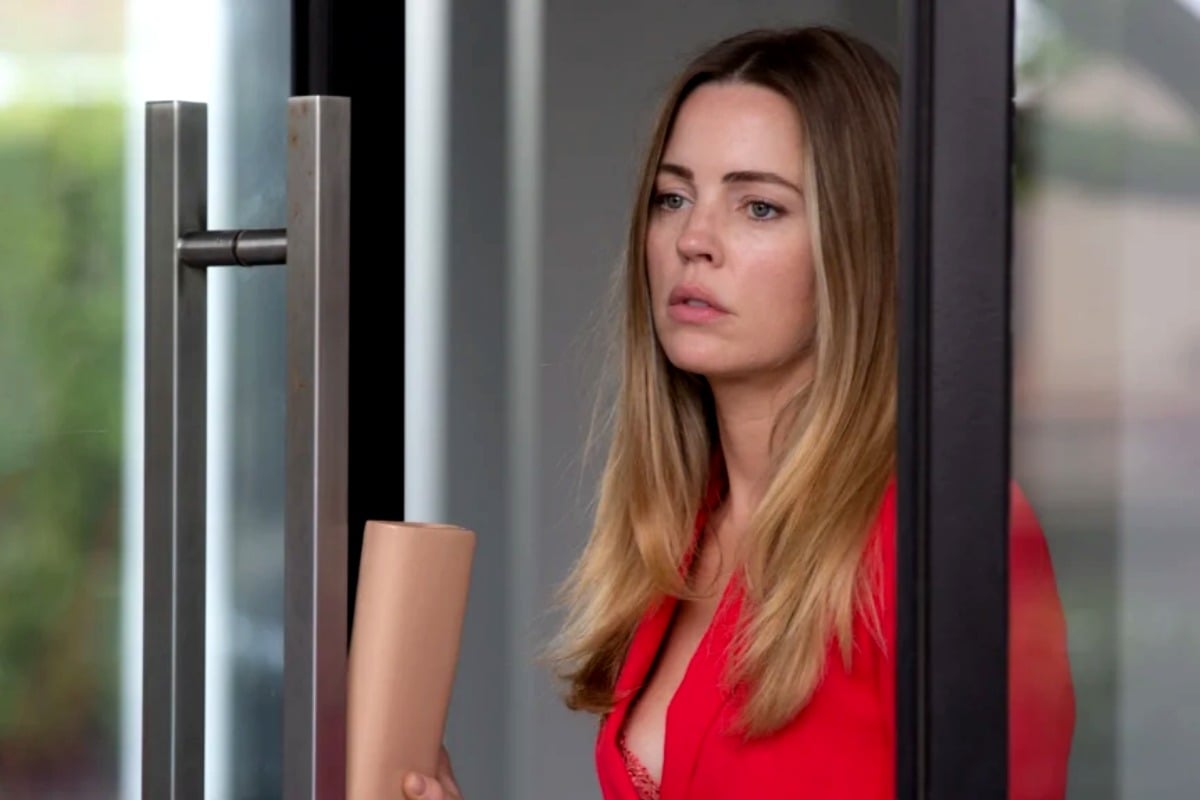 The idea of what really constitutes a "bad mother" is up for debate, but maybe that riddle will be solved via a new Australian drama kicking off tonight on Channel Nine.
Then again, maybe not, but at least the new series Bad Mothers has a stellar cast and an intriguing premise to offer.
According to Channel Nine, the idea that even perfect mothers have dirty secrets that need to be kept firmly behind closed doors is the main building block of the series.
"Some mothers seem to have it all. Beautiful homes, the perfect family life and successful careers. But sometimes behind that pristine picket fence, there's a world of dirty little secrets," reads the Channel Nine statement about the series.
Bad Mothers will focus on the lives of five very different friends as they struggle to deal with everything from careers and romance to playdates and of course, murder.
The plot kicks off when Sarah (Tess Haubrich) discovers that her husband is having an affair, shattering her previously perfect life as a GP, wife and mother.
To make things even more dramatic, her best friend is then found dead and her husband Anton is arrested.
Now no longer part of the popular mother's club, Sarah finds herself setting up camp with a very different group of mums who lead much more chaotic life than she is used to.
There's Danielle (Jessica Tovey), an outgoing woman at a career crossroads, Bind (Shalom Brune-Franklin), a wild child party animal, and Maddie (Mandy McElhinney), a fierce single mum who is struggling with a difficult child and an ongoing custody dispute.
The new series could be classified as a twist on smash-hit series Big Little Lies and to an extent the much more comedic big screen offering Bad Moms, but this time around with a more serious, Aussie twist.
Rounding out the cast is Melissa George's Charlotte Evans, who is the neighbourhood's resident Queen Bee and super mum. Charlotte is at all times perfectly groomed, fashionably dressed and completely engaged in the goings-on of the school. She also looks down upon Danielle, Sarah and their friends, leading to some very icy exchanges.
Bad Mothers marks Melissa's return to Australian TV following her role in The Slap in 2011.
Despite the fact that she has not been on our screens, she has very much been in the headlines. In 2012, following an appearance on The Morning Show, she said, "I don't need credibility from my country any more, I just need them all to be quiet. If they have nothing intelligent to say, please don't speak to me anymore. I'd rather be having a croissant and an espresso in Paris or walking my French bulldog in New York City."