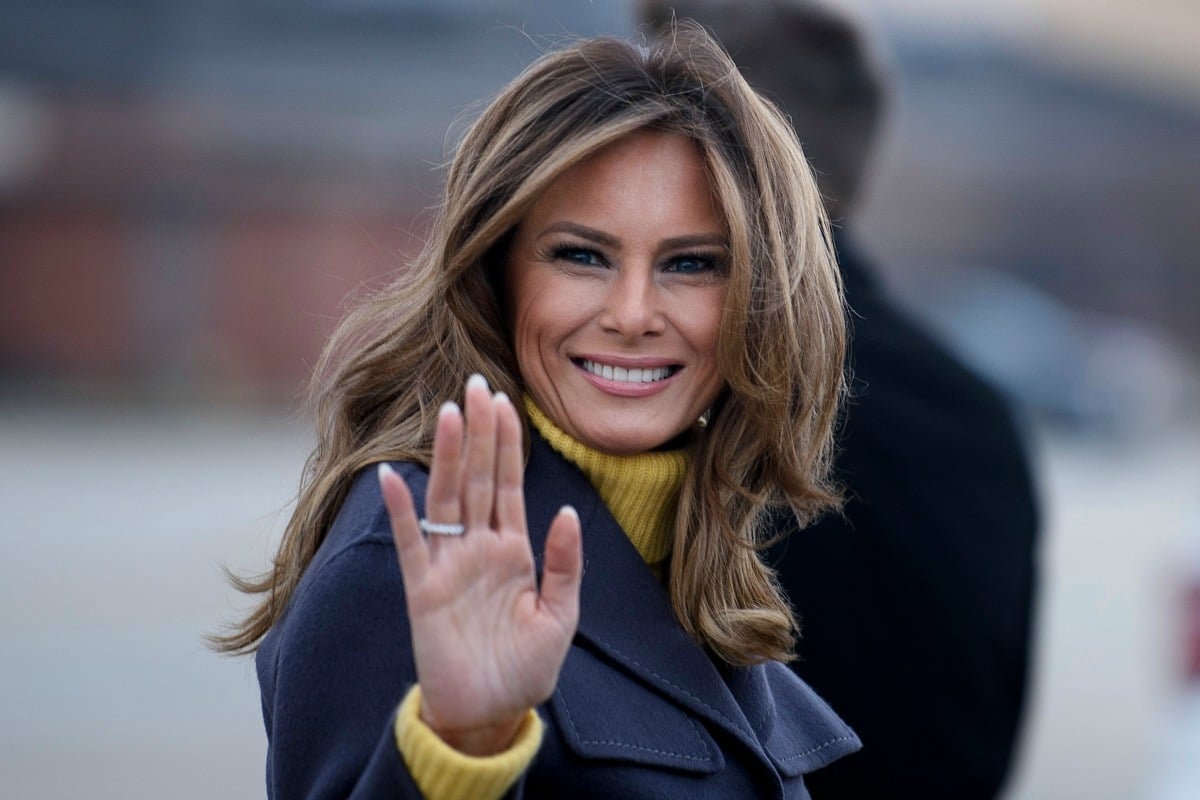 Here we go again.
The 'Fake Melania' conspiracy theory has been well and truly reignited.
The debate took over the internet once again this week when President Donald Trump appeared at a memorial for the 23 people killed in the Alabama tornadoes alongside his wife Melania Trump.
But there was a problem.
Melania didn't quite look like the real Melania.
You see, for over two years now, conspiracy theorists have been convinced that Melania Trump is often replaced by a body double who stands silently by the President's side.
And although it sounds slightly ridiculous, the signs really are all there…
In fact, the woman accompanying Trump over the weekend didn't really look like Melania at all.
From her height, to her much squarer jaw, to the fact that she held her husband's hand despite previously avoiding all physical contact… well, it all seemed a little off to be the real Melania.
The recasting of Melania is the worst I've seen since they recast Aunt Viv in Fresh Prince #fakemelania pic.twitter.com/HDIMi7FDAh

— James Corscadden???????????????? (@jamescorscadden) March 9, 2019
You can tell it's fake because she's holding his hand. #FakeMelania pic.twitter.com/SbQlxOKCQF

— Ryan Nicotra (@RyanNicotra) March 8, 2019