Ever since the news of Prince Harry and US actress Meghan Markle's engagement broke, there's been a big question mark over which members of her family would be invited to the wedding of the year.
The 36-year-old's parents – Doria Loyce Ragland and Thomas Markle Sr. – divorced when she was just six years old, and she continued to live with her mother after the split. The soon-to-be princess even admitted that her fiancé was yet to meet her father face-to-face at the time of their engagement.
When Meghan's older half-sister Samantha began speaking to the press – and spruiking a "tell-all" book about Meghan and her upbringing – things started to look dire for certain members of the actresses family. Would her father be invited?
Or would the Suits star buck another wedding tradition by having her yoga-teaching mother accompany down the aisle?
LISTEN: Mamamia Out Loud's Jessie thinks Meghan Markle and Harry's wedding is a waste of money and she wants to tell you why. Post continues after audio.
With confirmation from Kensington Palace that the invitations for the May 19 celebrations have been sent, The Sun on Sunday reports that 73-year-old Thomas Markle Sr. will indeed be present to watch his youngest daughter marry.
"[He] is overjoyed to be beside his little girl on the day she becomes a princess — even if he has to battle his demons to get there," a family friend told the publication.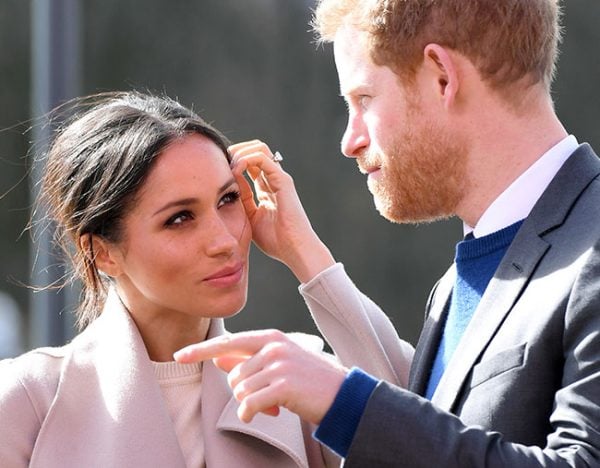 "He's not exactly thrilled at facing the world's glare. He lives a reclusive life in Mexico.
"But nothing will stop him from having Meghan on his arm for the big day."
But Meghan's other family members - including Samantha and her half-brother Thomas Jr. - were not invited to the ceremony.
Samantha will, however, be in Windsor for the wedding but as a guest of a TV channel and not her famous sister and her fiancé.
According to The Daily Star, Harry and Thomas Sr. are actually quite close, and regularly speak to each other on the phone.
"They've had many conversations. Friendly conversations. He's delighted for them," Lori Davis, a close friend of Thomas Sr., told the news site.
"Tom misses his daughter terribly. He and Meghan have always been really close."
For everything Prince Harry, Meghan Markle and the Royal Wedding, visit our Royal Wedding hub.
Want to win some skin care goodies? Like to have your opinion heard?
Take our short survey now for your chance to a win a skin care pack.