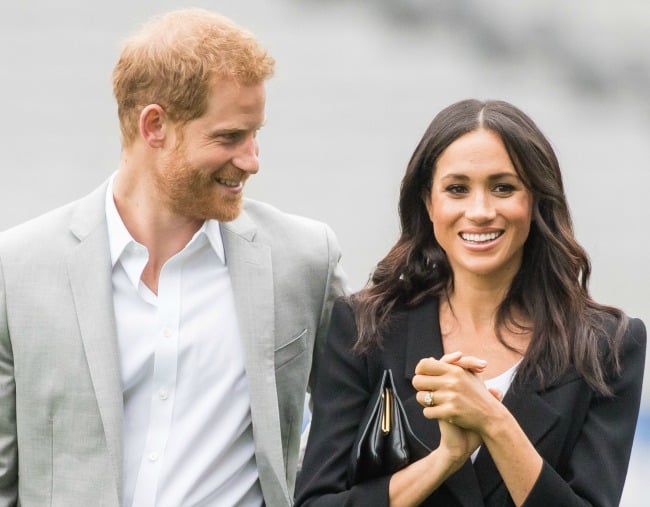 When Meghan Markle became engaged to Prince Harry, her sense of style was thrust into the spotlight.
But when the ex-Suits actress stepped onto a sporting ground in Dublin earlier this week, there was one question on everyone's minds – why on earth did she choose to wear stilettos on grass?!
Anyone who has ever worn heels on grass knows just how damn difficult it is to walk without sinking.
But it turns out the Duchess of Sussex's preference for classic stilettos isn't just for fashion's sake.
According to Glamour, the 36-year-old chooses heels over flats at events with Prince Harry to avoid creating an 'unbalanced' look in pictures.