On Wednesday afternoon, London time, Prince Harry and Meghan Markle announced their intention to step down from their roles as senior members of the British Royal Family.
This will involve becoming financially independent, they explained, and splitting their time between England and North America.
Their announcement, however, left more questions than it answered.
Here are all the questions we have about their current financial income, and their future funding, answered.
How do Meghan Markle and Prince Harry currently earn money?
As the Duke and Duchess of Sussex's new website states, 95 per cent of their funding is derived from income allocated by Charles, The Prince of Wales.
The other five per cent comes from the taxpayer-funded Sovereign Grant, which covers operating costs including the employment of members of their office. Up to now, this saw Prince Harry be given AUD $9.54 million annually from the Queen as well as $6 million in "non-official expenditure" and $1.9 million in staffing costs.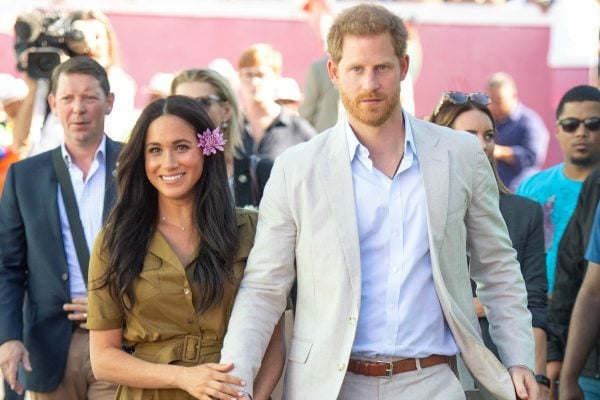 Under their new arrangements, Prince Harry and Meghan Markle will "no longer receive funding through the Sovereign Grant".
It is understood that the new arrangements will still allow the Duke and Duchess of Sussex to have access to the aforementioned funds they receive from Prince Harry's dad, Prince Charles.
Furthermore, they will also continue to receive taxpayer money to fund their security by the Metropolitan Police.