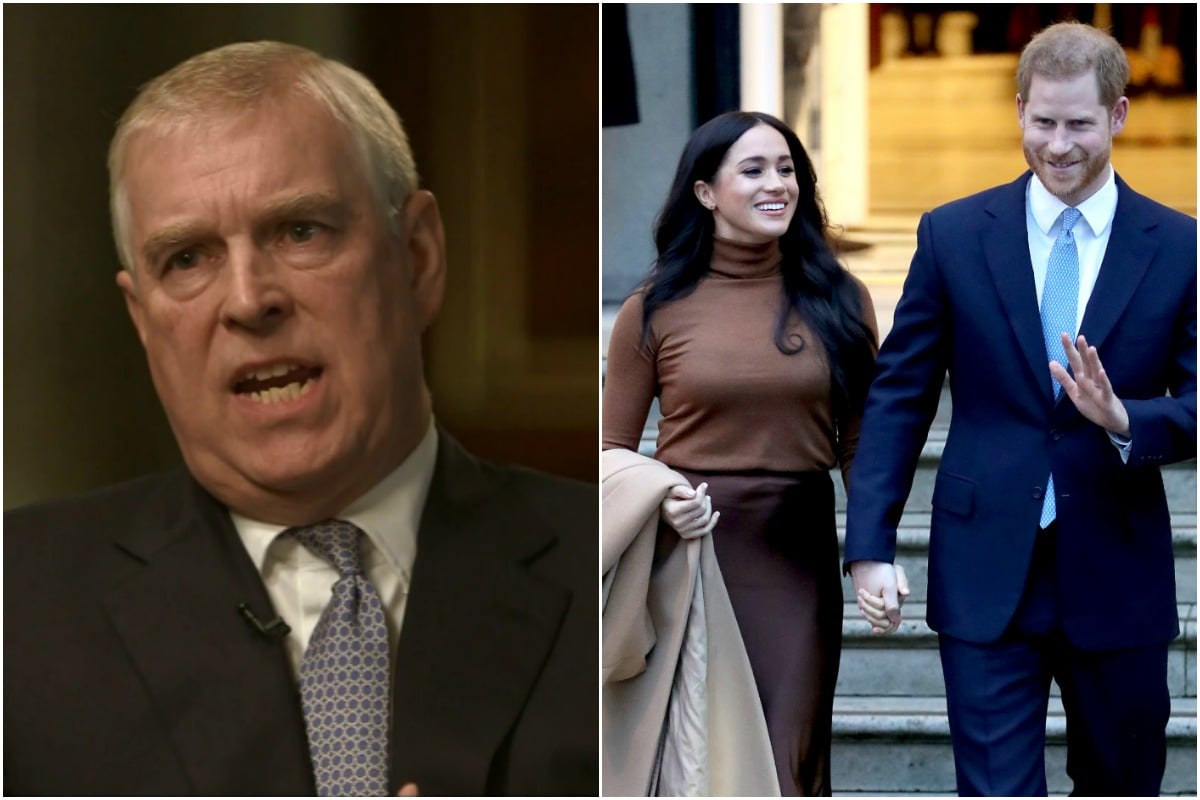 "The Queen will be feeling very let down and very angry. Probably more than she felt after Andrew's car crash interview last year."
This quote was the real clincher.
So much so, that it was met with gasps from the studio audience of Good Morning Britain, who couldn't quite believe what former royal spokesman Dickie Arbiter just said.
If this is true – that the Queen is more "let down" and "angry" by Prince Harry and Meghan Markle's decision to "step back" from royal duties, than her son Prince Andrew, who was close friends with convicted sex offender Jeffrey Epstein, and allegedly had sex with his 17-year-old "sex slave", then surely we can agree her priorities are out of order.
But it's not just the Queen.
If the media is anything to go by, it's the Sussex's who are guilty of betrayal. Not Prince Andrew.
The Duke and Duchess of Sussex have been at the centre of a media frenzy since announcing they are stepping back as senior royals with plans to become financially independent and split their time between the UK and America.
Leaks from Kensington Palace have revealed that the Royal Family is angry. Really angry. Words like "incandescent with rage," are being used to describe the reactions from Prince Charles and Prince William according to The Sun, with Arbiter's talk of "anger" from the Queen mirrored in many articles across the UK – all from different sources.